PORTLAND, OR – February 22, 2018 — Syn-Apps LLC, a leader in IP emergency mass notification software, today announced its Revolution Mass Notification Platform is officially a Polycom Ready solution. Revolution delivers audio/visual notifications to Polycom VVX Business Phones; transforming them into powerful emergency mass notification devices.
Revolution has demonstrated interoperability with solutions from Polycom, Inc., the global leader in helping organizations unleash the power of human collaboration.
About Revolution's Integration with Polycom VVX Phones
Revolution serves as the central platform used to manage and activate notifications across disparate systems and endpoints such as Polycom IP phones, IP and analog speakers, mobile devices, desktop computers, digital signs, and more. Syn-Apps' software helps Polycom customers streamline their notification processes to inform people more efficiently, safely, and reliably by simultaneously sending notifications to people located on- and off-premise.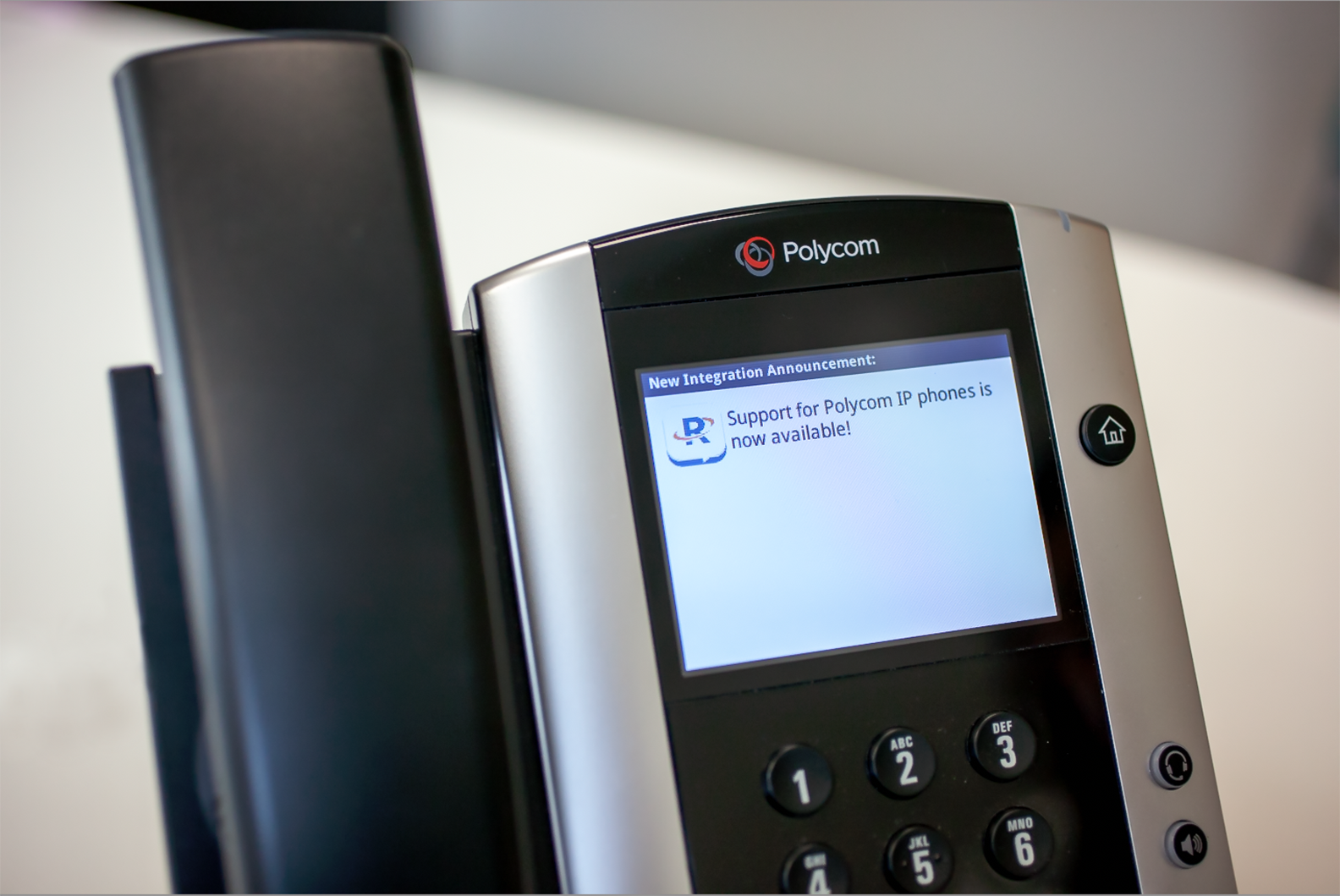 About the Polycom Ready Program
Every Polycom solution features open, standards-based compatibility, allowing customers to choose their own path to pervasive collaboration, whether on-site, in the cloud or a hybrid; hardware, software, services or a combination. Because Syn-Apps has satisfied Polycom's extensive interoperability requirements, it can brand its Revolution Notification Platform as Polycom Ready. When customers see solutions bearing the Polycom Ready badge, they know they've been proven to work, putting customers at the center and enabling choices that match their business objectives.
"When seconds matter, communication tools should be quick, secure, and intuitive; allowing staff to focus on the situation at hand, not the tools they use to communicate. Bringing the power and flexibility of Revolution to Polycom's endpoint portfolio allows our joint customers to extract additional value from Polycom devices by helping to facilitate a comprehensive emergency mass notification system that is capable of saving lives and protecting assets during those critical moments," said Ian Pitts, President and CEO of Syn-Apps LLC.

"The workplace of the future is not a physical building. It's a way of working that results when technologies, people and processes converge into one seamless digital experience that blends personal and professional lives" said Sam Kennedy, Senior Director of Global Product Management at Polycom. "Innovators like Syn-Apps help extend and enhance this experience by delivering real value and reliable interoperability — and because of that, Syn-Apps' Revolution software has earned the Polycom Ready badge. Together, we help you unleash the power of human collaboration across any distance, device or timeline and create a true Workplace of the Future — today."
About Syn-Apps LLC  Syn-Apps LLC is a leader in notification solutions with a focus on IP communications designed to improve business processes, increase safety, and streamline internal and external communication. Since 2001, thousands of organizations have integrated Syn-Apps' notification solutions with phones, paging systems, IP speakers, and hundreds of other systems and services. For more information, please visit https://www.syn-apps.com.
About the Polycom Technology Partner Program  Polycom Technology Partners are committed to teaming with Polycom to improve the customer experience by adding unique value to Polycom solutions and solving customer business challenges. The Polycom Technology Partner Program is comprised of Polycom Foundation Technology Partners and Polycom Premier Technology Partners. Premier Technology Partners partnership activities include business planning, development, additional testing of solutions and joint go-to-market activities. Polycom and its global partner ecosystem provide flexible collaboration solutions for any environment that deliver the best user experience, enterprise-grade solutions, the broadest multi-vendor integration and customer choice.