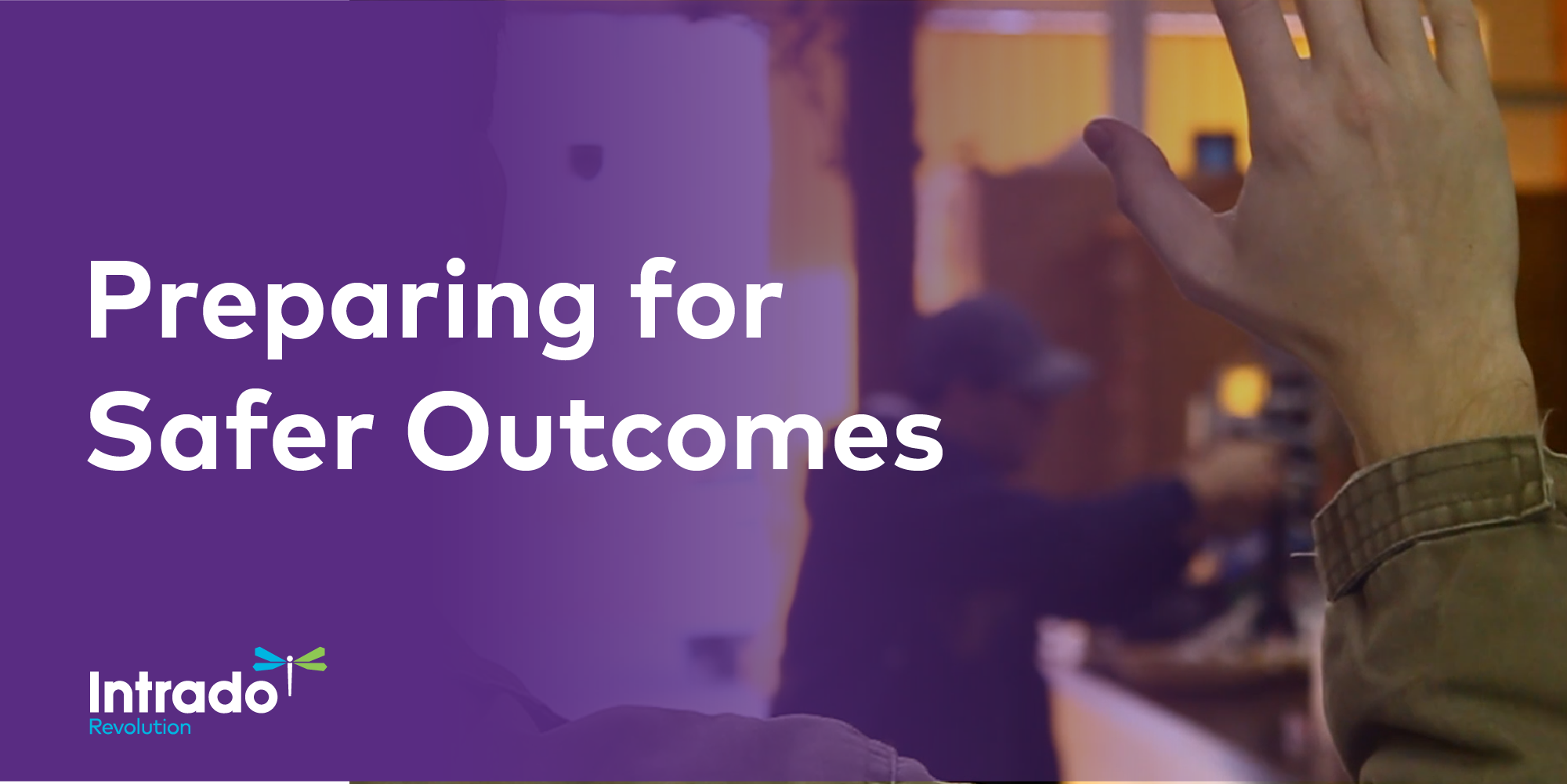 Being Prepared for an Active Shooter or Building Intruder
Because every second matters during an emergency, it is very important to be prepared in the event of an active shooter or building intruder incident. Your organization's number one focus should be the safety of your employees and having the right communication tools to reach authorities as quickly as possible.
With
on-premises mass notification systems
, your organization and its people can use this tool to quickly alert personnel and broadcast critical information across devices like IP phones, overhead speakers, desktops, and more during an emergency.
An active shooter or building intruder situation can result in a harmful impact to your people and organization. Having an on-premises mass notification system is crucial for your emergency plan. Specific alerts within a mass notification system can be created to help you address a hostile situation in a streamlined, more efficient manner. Setting up alerts that reach staff members throughout your facility with audio, text, and visual display can raise visibility and situational awareness as well as lead to safer outcomes.
In this blog, you'll learn about the different types of on-premises mass notification alerts that can help your organization and its people stay safe and prepared during an active shooter or building intruder situation.
The Importance of Mass Notification
Intrado
Revolution
is a mass notification system that can be a very useful tool to enhance your organization's active shooter plan. With Revolution software, your organization can provide a reliable and affordable form of communication between staff members helping individuals be aware and safe. Revolution has alerts specifically focused for active shooter or building intruder situations, so the proper help is received for the emergency. Some of these include panic buttons, visual alerts, initiated door locks, and more.
On-Premises Mass Notification Use Cases
Building Monitoring & Access Control – Building monitoring and access control systems are tools that help keep facilities secure. Cameras, badge scanners, and automatic locking systems are common examples of this technology. Most typically run independently and have their own notification tool but alert capabilities are often very limited in functionality (i.e., email or phone call alerts only). By integrating access control systems with mass notification software like Revolution, organizations can take their building security to the next level. This integration provides a streamlined process for rapid detection, communication, and incident response.


Visual Alerts – Strobes and digital signs are a useful tool that can visually alert people of an active shooter incident. These features can grab attention informing people where to go and what to do during an emergency. This tool can also notify those who are hearing impaired


In-Building Paging – With in-building paging, you can broadcast pre-recorded, live, or non-emergency information in common areas such as hallways or facility grounds. This is useful to notify faculty like staff members, organizational leaders, or other personnel when assistance is needed. It is also an extremely important tool to rapidly communicate emergency information to anyone within the building that may need to follow lockdown procedures because of a building intruder.


IP Device Panic Button – The Smart IP Button by Advanced Network Devices (AND) is a small, discrete PoE panic button that automatically registers with Revolution. When someone pushes the button, Revolution automatically alerts your list of predefined recipients. This panic button is typically mounted in a discrete location, such as under a desk, which allows users to silently call for help without the intruder noticing.


Analog Panic Button – Analog buttons can also be used to activate Revolution notifications using GPIO contact closures. Intrado Revolution can extend the life of your existing analog infrastructure by allowing you to leverage your analog and IP equipment together for mass notifications. This strategy can save customers time and money because you won't have to rip and replace your equipment or train personnel on how to use a new system. The buttons include lockdown, evacuate, and more.


User Interface – Panic buttons can be found on the dashboard page in the Revolution user interface. The dashboard buttons enable users to quickly trigger an emergency alert with the click of a button. Each user can create up to three different panic buttons on their dashboard. Customers can use these buttons for a lockdown, active shooter, and more.
To learn more about how Revolution can help your organization, contact us at
www.syn-apps.com/contact-us
or by phone at
1-866-664-6071
.