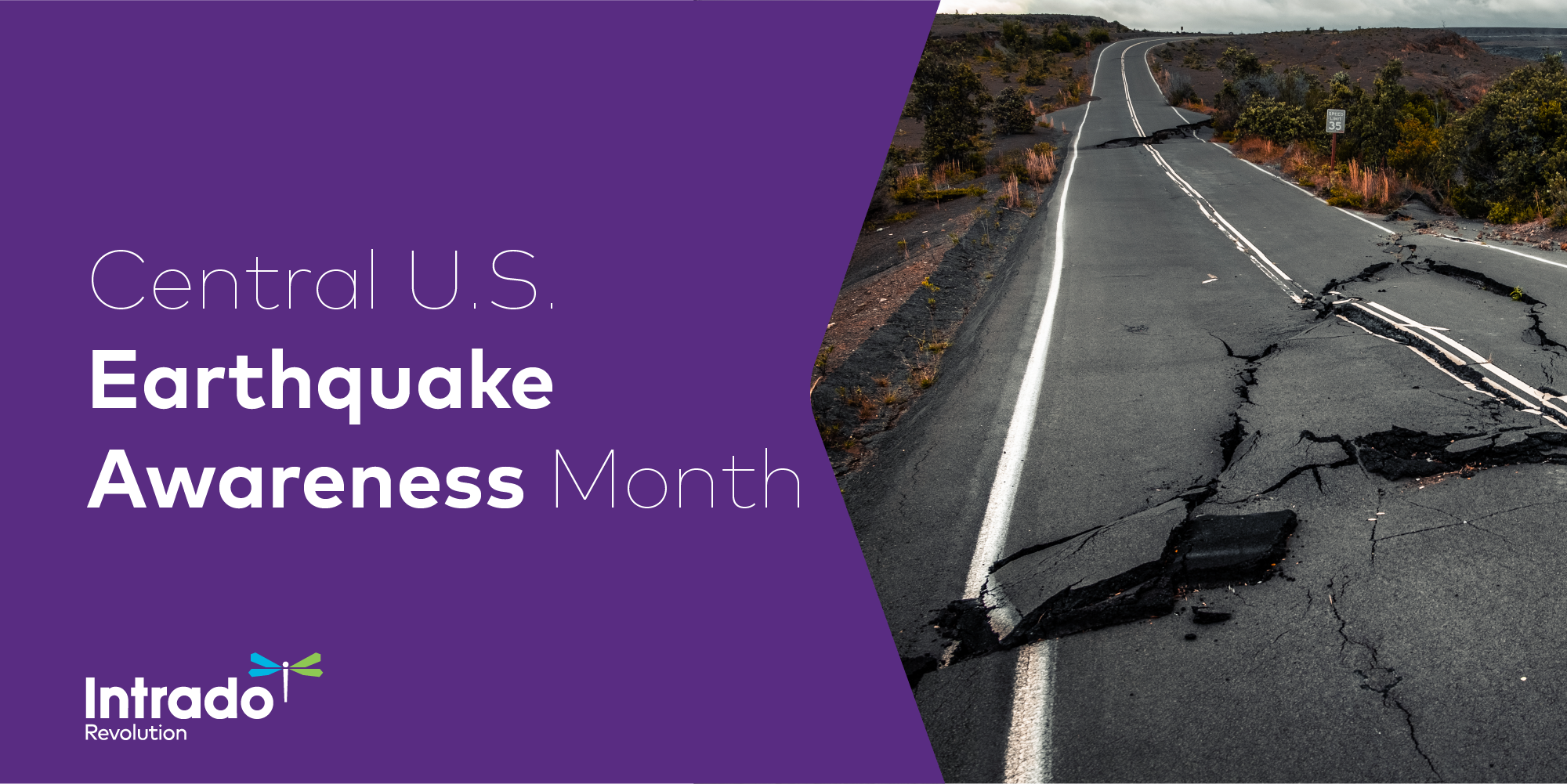 What is Central U.S. Earthquake Awareness Month?
According to the Federal Emergency Management Agency (FEMA),
February
is dedicated as Central U.S. Earthquake Awareness Month. In the Central U.S., earthquake faults are found deep beneath the earth's surface and are generally known as "seismic zones."
The earthquaking shaking up communities can create the most casualties because of falling objects and debris. Earthquakes can also cause secondary effects such as fires, liquefaction and landslides. While earthquakes most often take place with little to no warning, there are procedures you and your organization can take in order to be prepared.
In this blog, you'll learn about 5 different types of mass notification systems and how it can help keep you safe.
Using Mass Notification Systems to Help Stay Prepared for Earthquakes
Intrado
Revolution
is a mass notification system that unifies disparate technology into a centralized notification management platform to help people communicate safely and reliably. Revolution helps deliver critical information to people on or off-premises with attention-grabbing audible and visual information delivered to IP phones, IP speakers, mobile devices, digital signs, and more.
Having the right communication tools is key in the event of an emergency such as an earthquake. It is crucial to remind people that reside in seismic zones about the risk earthquakes bring and how to stay prepared in the event of an emergency. Mass notification systems such as Revolution are a great tool to rapidly share information with a large audience. With Revolution, your employees and visitors can receive alerts about seismic activity which helps them take shelter quicker and increases their chances of a safer outcome.
5 Types of Mass Notification Features
Automated CAP Alerts from USGS – Users can configure Revolution to automatically receive seismic alerts from the USGS. You can inform users with push notifications containing updates about earthquakes directly from the USGS in near real-time. Your notification can also solicit feedback from your recipients with pre-canned acknowledgement options to confirm their safety and well-being. The automation helps organizational leaders monitor earthquakes and determine the next step in order to keep their business and people safe and informed.


Audible Alerts – You can broadcast live, pre-recorded or text-to-speech alerts across overhead speakers, IP phones, desktops, digital signage, and more to quickly inform people in your organization about an earthquake warning. People can quickly attempt to protect themselves when hearing these alerts before the earthquake strikes.


Visual Alerts – Strobes and digital signs are a useful tool that can visually alert people of an earthquake and what to do next. These features can grab attention informing people where to go and what to do during an earthquake emergency.


Mobile Alerts – Revolution Mobile is an app that provides emergency alerts and mass notification software directly to your recipients' mobile devices (iOS & Android devices). This technology gives you the ability to alert users wherever they may be located with the option of including audio recording and images to help explain the emergency. Revolution Mobile supports geofencing so you can rest assured that you're sending relevant alerts about the earthquake based on the user's current location. Revolution Mobile can be used to warn internal employees about an earthquake as well as procedures that need to be taken if you need to take shelter or evacuate after the earthquake has hit.


Response Check-In's – With response check-in's, recipients can acknowledge or respond to your Revolution notifications using a supported device like an IP phone, desktop notification, or mobile alert. You can use response options as a check-in from your end users in emergency situations like an earthquake. For example, your organization could send out an emergeny notification that asks employees "Are you safe?" and they can then respond "Yes" or "No, please send help."
To learn more about Central U.S. Earthquake Awareness Month, visit
www.cusec.org
. For more information about Revolution, contact us at
www.syn-apps.com/contact-us
or by phone at
1-866-664-6071
.