Keeping people safe and informed is crucial during an emergency such as severe weather, a building intruder, or active shooter situation. Effectively communicating information to people that may be impacted by the situation can save lives. Organizations should consider adding discrete alerting methods, such as panic buttons, to their emergency notification plan. Panic buttons are popular emergency notification methods because they allow people to discretely notify first responders and safety personnel without alerting the entire organization.
A notification that draws a lot of attention, such as an alarm or strobe, can intensify the crisis by inducing panic and confusion among bystanders. This can trigger a hostile intruder to react, ultimately putting people in harm's way.
At Syn-Apps, we strive to help our customers protect their people and assets. That's why our
Revolution notification software
is designed to serve as a centralized platform that integrates panic buttons and other disparate communication systems together. In this blog article, you'll learn about six types of panic buttons that your organization can use with Revolution to effectively communicate and rapidly receive assistance in the event of an emergency.
Soft Key Buttons on IP Phones
With Revolution, admins can configure soft keys on supported IP phones to serve as panic buttons. This is a simple and cost-effective solution that does not require any additional hardware since most organizations already have IP phones located throughout their buildings. Admins can set up the notification to share pertinent information such as the time, date, and extension from which the notification was activated, as well as other custom data extracted from the IP phone.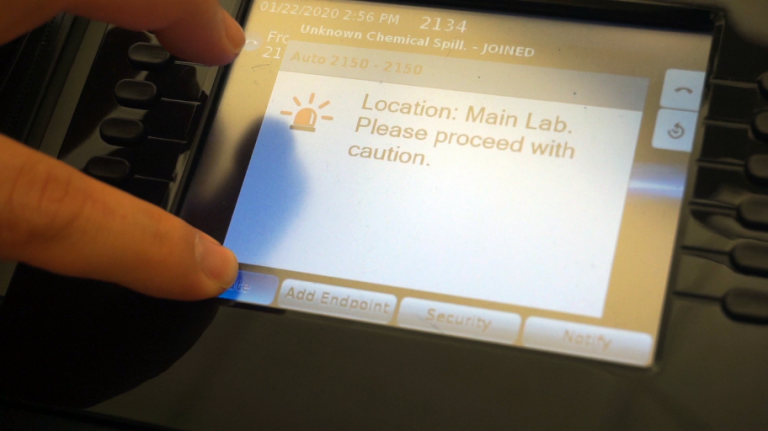 IP Device Panic Buttons
The
Smart IP Button by Advanced Network Devices (AND)
is a small, discrete PoE panic button that automatically registers with Revolution. When someone pushes the button, Revolution automatically alerts your list of predefined recipients. This panic button is typically mounted in a discrete location, such as under a desk, which allows users to silently call for help without the intruder noticing.
Click here
to learn more about the IP Smart Button.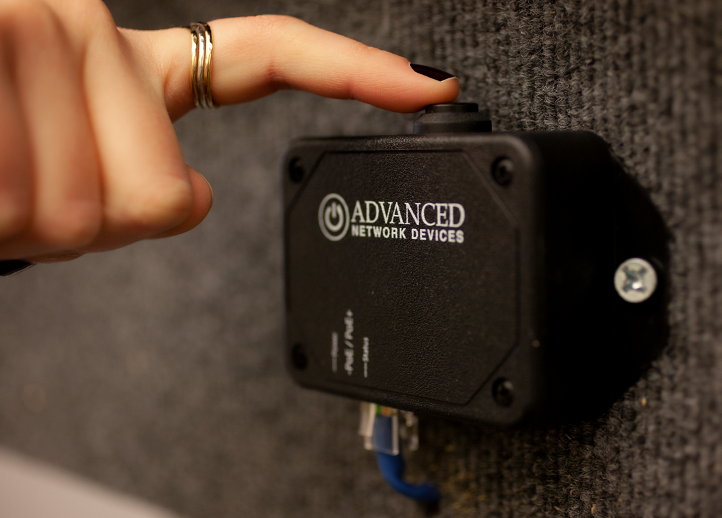 Analog Panic Buttons
Analog buttons can also be used to activate Revolution notifications using GPIO contact closures. Although analog technology is older, it is still being used by customers today. Notification software, like Revolution, can extend the life of your existing analog infrastructure by allowing you to leverage your analog and IP equipment together for mass notifications. This strategy can save customers time and money because you won't have to rip and replace your equipment or train personnel on how to use a new system.
To leverage analog buttons, you'll need to connect each button to a supported contact closure device that is compatible with Revolution: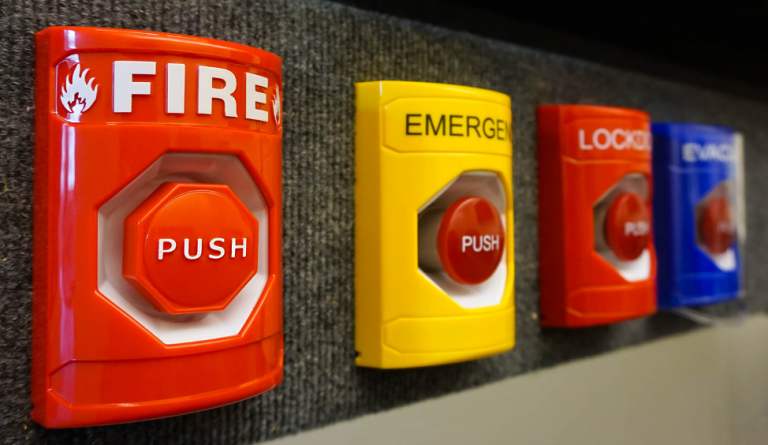 Revolution Mobile App "Request Assistance" Button
The Request Assistance feature in Revolution's Mobile Client app is another way to leverage panic buttons in your emergency notification plan. It allows your iOS and Android users to activate a notification to request help directly from their Revolution mobile app. Users have the option to allow the app to use location services while running the program, which enables authorities and first responders to respond quicker to the incident.
For example, a school administrator can create a mobile trigger which allows the school's mobile app contacts to request for assistance during a crisis. The sender can include a picture to show what's going on, text message describing the situation, or record an audio clip to share more information with first responders. Revolution Mobile gives people without access to physical devices nearby the flexibility they need to trigger an alert from wherever they may be located.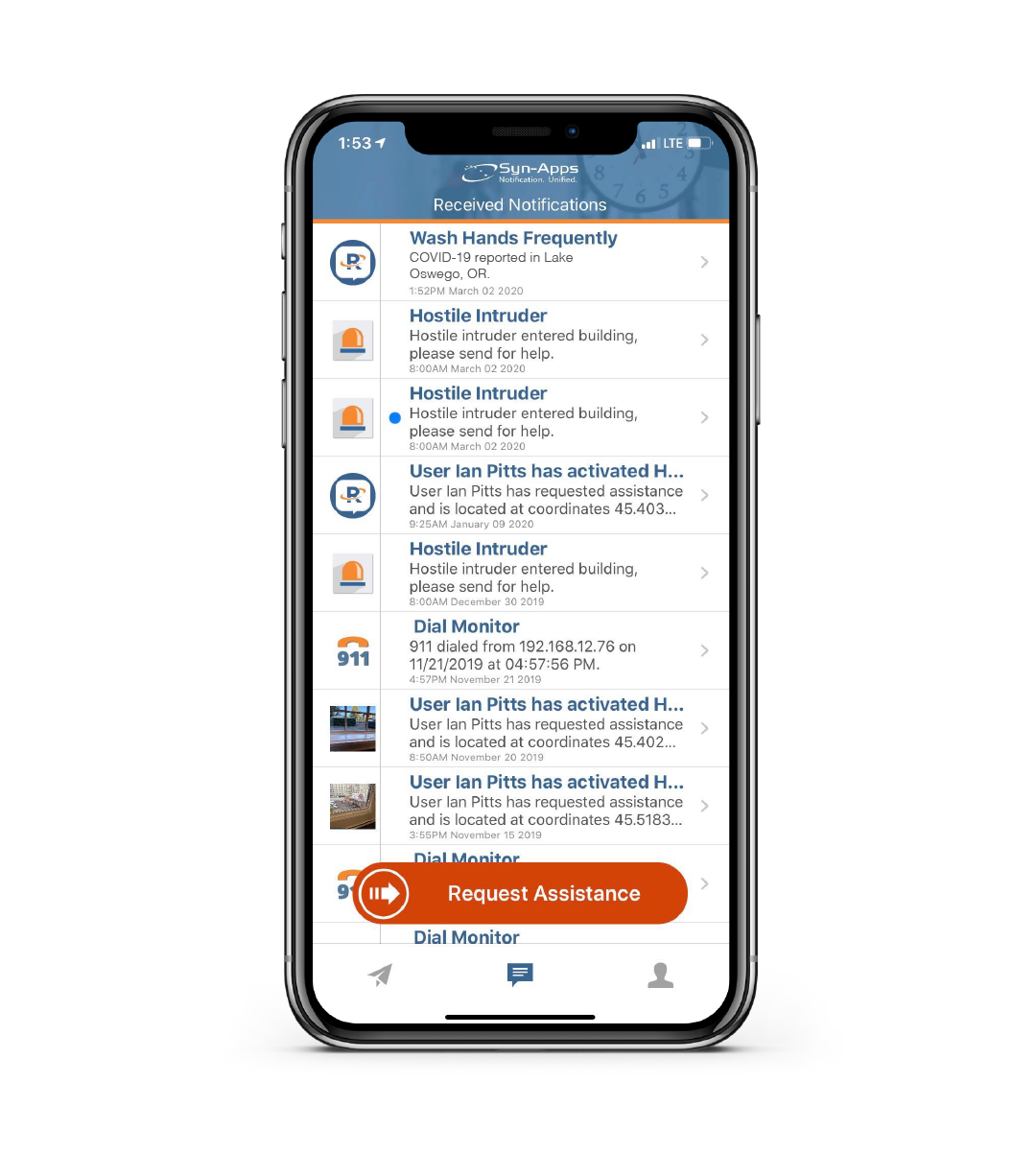 Revolution User Interface
Another form of panic buttons can be found on the dashboard page in Revolution's user interface. The dashboard buttons enable users to quickly trigger an emergency alert with the click of a button. Each user can create up to three different panic buttons on their dashboard. Customers can use these buttons for lockdowns, active shooter, building evacuations, take shelter alerts for severe weather, and more.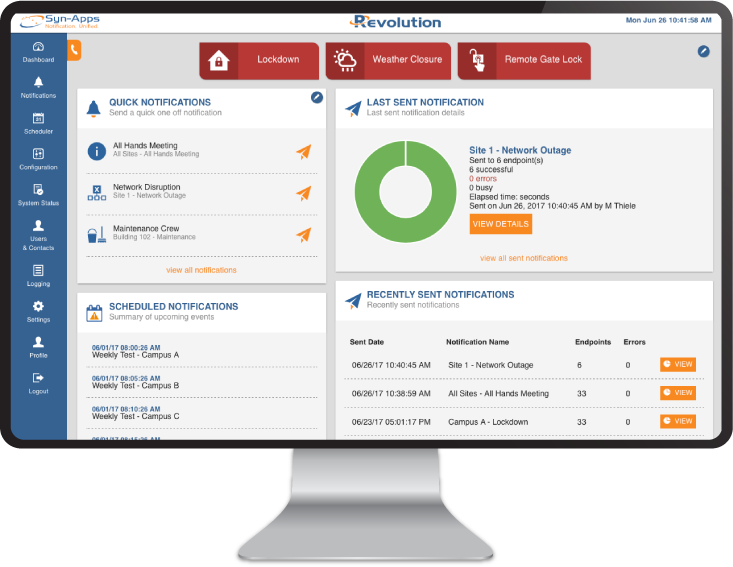 Sneak Peek – Wearable Button Fobs
We're excited to share that we'll be adding wearable button fobs to Revolution's list of certified endpoints in 2020!