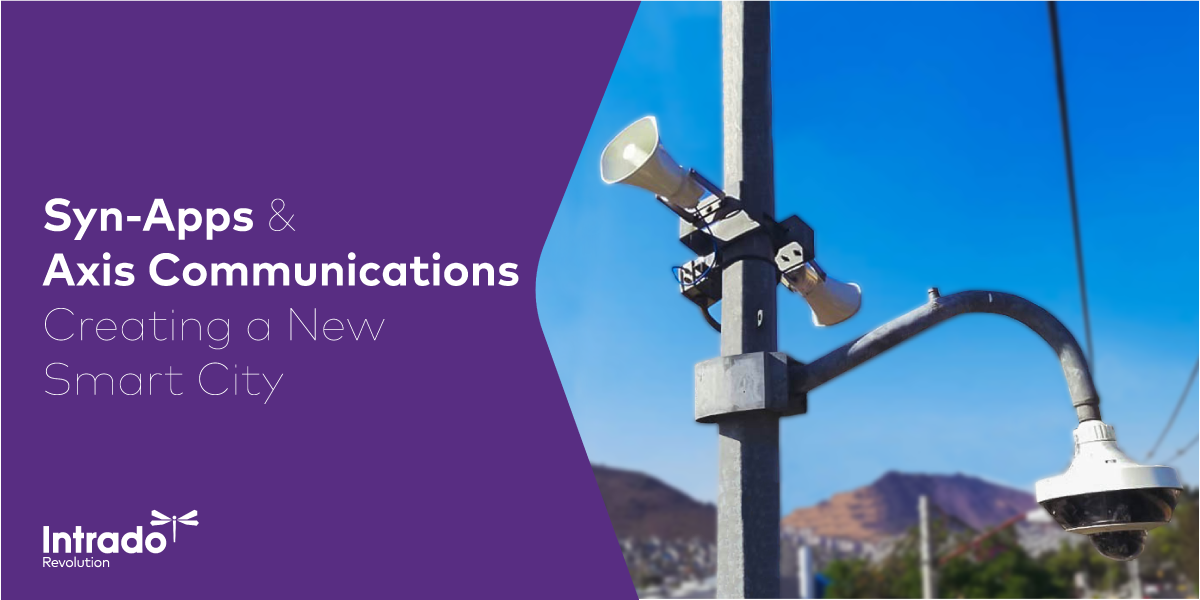 February is Earthquake Awareness Month. It is important to remind people that reside in seismic zones about the risk earthquakes pose and how to stay prepared in the event of an emergency. Robust mass notification systems integrated with early earthquake detection systems can serve as a great tool to rapidly share safety information with a large audience. This helps people prepare by taking shelter in ample time, as well as to staying informed during and after an earthquake occurs.

In this blog, we'll share a customer success story about a project that we worked on with our Certified Endpoint Partner, Axis Communications. Together, our unified technologies helped a large government customer overcome emergency communication barriers by deploying a smart-city solution that helps their residents prepare for earthquakes.
Customer Challenge: Communicating Earthquake Threats with Residents
This particular customer is located in Mexico near the Pacific fault line, which is an area that has historically faced catastrophic earthquakes. When earthquakes were detected, they struggled to provide ample warning to alert their 8.5 million residents to take shelter prior to the earthquake reaching their city. They needed a reliable form of mass notification to quickly alert millions of citizens with early earthquake warning detection notifications.
Deploying a Smart-City Solution for Early Earthquake Detection
Going into the project, we understood that our mass notification solution would need to cover a large geographically dispersed area that offered intelligble audible alerts. The solution also needed to be able to connect to the customer's seismic monitoring system so that any seismic activity would trigger an alert within 30 seconds of a crisis occurring.
To meet the customer's needs, we recommended our
Revolution
mass notification software with
Axis IP Network Speakers
. Together, our joint technologies created an integrated smart-city mass notification solution which was able to quickly deliver intelligible audio alerts to citizens during an earthquake.
Now, when seismic activity is detected by the monitoring system, it triggers the Revolution software to activate an emergency alert. A pre-recorded audible alert is then disseminated to more than 10,000 AXIS network speakers strategically located throughout the city.
By unifying the early warning detection system with Revolution and Axis hardware, we're helping the city save 8.5 million lives by giving their citizens ample time to seek shelter before an earthquake strikes.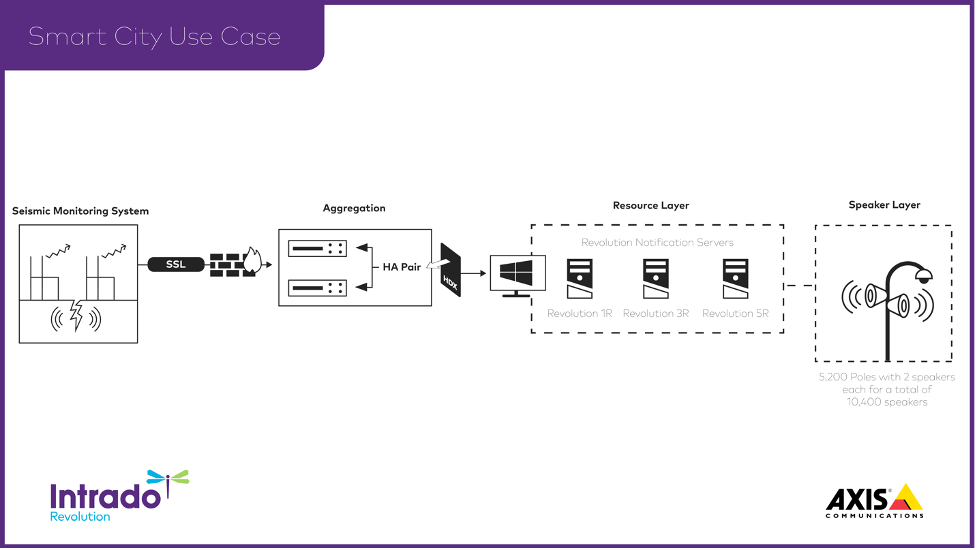 It is crucial to have the right mass notification tools in order to prepare for safety during an earthquake. Revolution software can help save cities and its people. To learn more about Revolution, contact Syn-Apps at
www.syn-apps.com/contact-us
or by phone at
1-866-664-6071
.
About Syn-Apps, now part of Intrado
Syn-Apps, now part of Intrado, is a leader in paging and mass notifcation solutions designed to improve business processes, increase safety, and streamline internal and external communication. Since 2001, thousands of organizations have integrated Syn-Apps notification solutions with phones, paging systems, IP speakers, and hundreds of other internal systems and services.
About Axis Communications
Axis Communications enables a smarter and safer world by creating network solutions that provide insights for improving security and new ways of doing business. As the industry leader in network video, Axis offers products and services for video surveillance and analytics, access control, and audio systems. Axis has more than 3,500 dedicated employees in over 50 countries and collaborates with partners worldwide to deliver customer solutions.