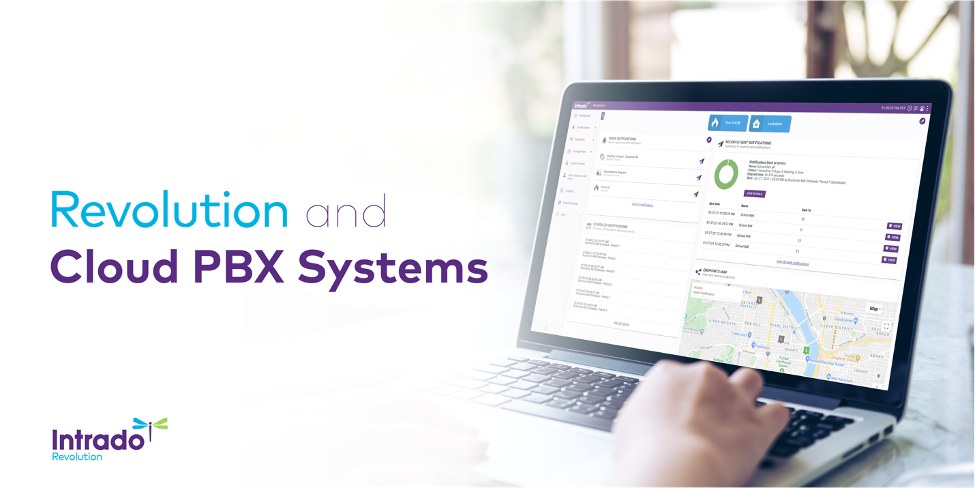 In this blog article, we'll outline how customers can leverage their cloud PBX system for emergency mass notification and IP paging using a simple software solution.
What is a Cloud PBX System?
A PBX (private branch exchange) system is a private phone system used within an organization. A
cloud PBX
system provides a secure and reliable phone system through an internet connection. It gives businesses the flexibility and scalability they need to communicate, while also maintaining lower costs because there's typically less maintenance requirements for customers to manage compared to traditional on-prem PBX systems. The cloud PBX market has recognized tremendous growth as businesses have been transitioning away from on-prem systems.
Adapting to Support the Cloud PBX Market
We've been developing VoIP-enabled mass notification and IP paging software since 2001. We recognized the market shift and understood that we needed to support customers choosing to use on-premise or cloud PBX systems, which is why we designed Revolution to support most SIP-based PBX systems.
Supported Cloud PBX Providers
Revolution can integrate with most SIP-based PBX systems, provided the customer can create SIP trunks in their PBX system. Here's a list of cloud PBX providers that customers have used to integrate with Revolution:
Unifying Cloud with On-Prem Technology
Revolution breaks down communication barriers by
uniting disparate technology
into a centralized platform.
One of the most common questions customers ask is whether they can leverage their IP phones with Revolution. The short answer is YES!
Here's how it works: By integrating Revolution with PBX systems, customers can use their IP phones to activate and receive alerts. For example, users can activate a Revolution notification by dialing a predefined extension on their IP phone and entering a security code (if required). This action triggers Revolution to simultaneously deliver the notification to its designed endpoints (i.e. IP phones, desktops, IP speakers, mobile alerts, digital signs, and many more).
In the graphic below, you'll find a number of activation and notification sources commonly used to notify personnel who may be located on- or off-premise.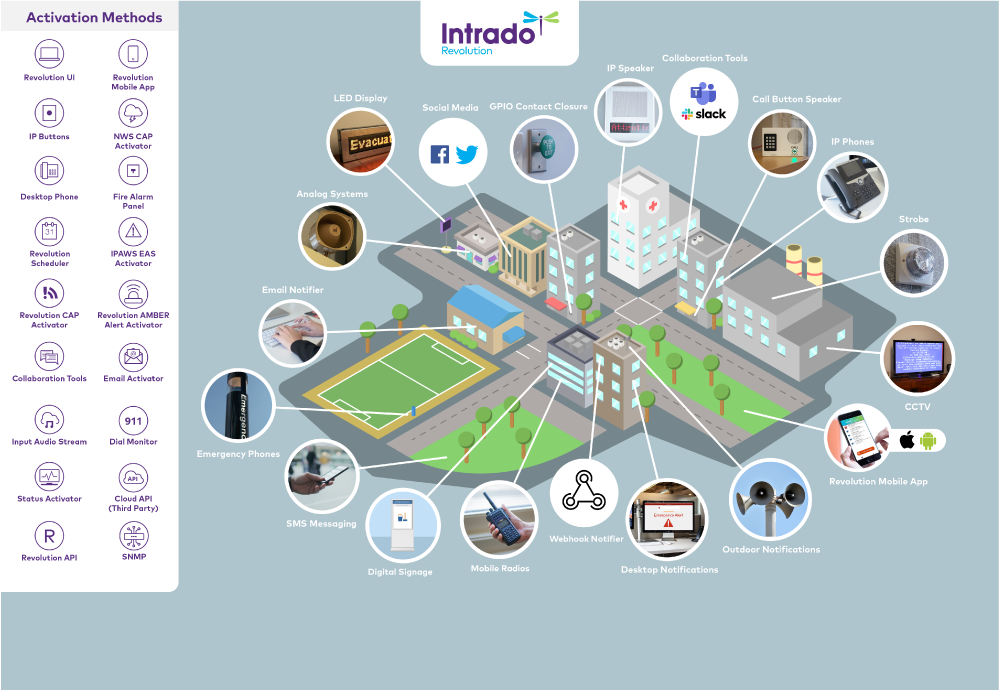 Having the right mass notification tools is essential to keeping your people safe and informed. If you would like to learn more about connecting Revolution with your cloud PBX system, contact Syn-Apps Sales at
www.syn-apps.com/contact-us
or by phone at
1-866-664-6071
.