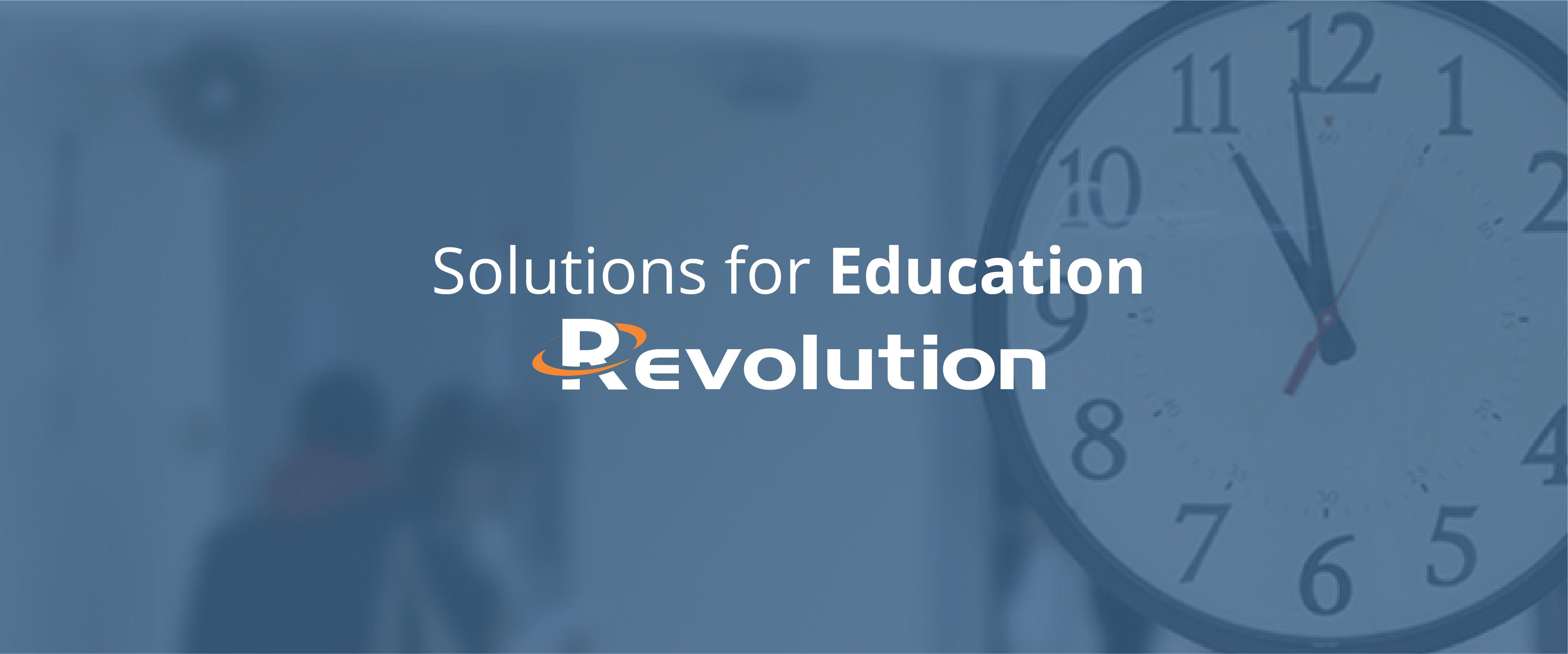 Mass Notification Software for Schools
Revolution is an emergency mass notification system that helps schools easily connect with faculty, students, and security personnel. Revolution enhances physical security and improves day-to-day communication by providing a unified solution for bell schedules, mass notifications, one-touch lockdowns, desktop and mobile alerts, live and pre-recorded announcements, automatic weather alerts, and more – all while leveraging your existing network infrastructure.

Integrations with Revolution
Schools can integrate Revolution with IP devices like IP ceiling speakers, IP desk phones, digital displays, and strobes for additional paging and alerting functionality. This helps streamline hardware, software, and cabling costs by leveraging the existing network infrastructure. Revolution can provide trusted communication for a variety of use cases.
Eight Ways Your School Can Use Notification Software:
• Scheduled Bells & Automated Alerts – Revolution's Scheduler tool offers a user-friendly UI to help K-12 districts manage their school bells and automated alerts (i.e. routine fire & lockdown drills). Consolidating your bells, clocks and PA systems with Revolution helps cut down costs, saves time, and maximizes the use of your existing communication equipment.
• School Paging & Broadcast Announcements – Broadcast live, pre-recorded or text-to-speech alerts across overhead speakers, digital signage, and more to quickly inform people located within your school buildings.
• Campus Lockdowns – Rapidly activate a campus lockdown by integrating panic buttons or dialing a custom phone extension to rapidly secure the building by locking doors and windows. This process can also trigger a notification to inform faculty and students, as well as notify campus security.
• Weather Emergencies – Alert students and faculty of severe weather emergencies with real-time alerts from the National Weather Service. Share pertinent information such as where to seek shelter, evacuation procedures, or school closure information with students and faculty located on or off-premise.
• Smart Building Detection – Connect smart-building systems like access control systems, fire alarm panels, cameras, and more with a Paging Relay or a Barix Barionet 400 to detect and alert improper building entry, motion detection, unauthorized presence, theft, fire, and other hazardous conditions.
• Dial Monitoring – Notify a person or department when someone dials a specific number, such as 911, from a phone on your network. In addition, Dial Monitoring helps education customers using MTLS systems stay in compliance with Kari's Law. This helps first responders know exactly which classroom or office the call was placed from and allows you to dispatch an internal employee to respond to the situation before first responders arrive.
• Hazardous Incidents – Activate strobe lights, bell-tones, and create an auto-conference call if a hazardous incident occurs, such as a chemical spill in a science classroom.
• Mobile Notifications – You never know where you may be when an emergency strikes, which is why it's important to arm your faculty and students with a notification tool that allows authorized users to report incidents and receive notifications wherever they may be located. Revolution Mobile provides a geofence feature that allows you to send notifications to mobile recipients located inside or outside of your geofence.
Watch this video to see how Revolution is used in K-12 Districts:
Watch this video to see how Revolution is used in Higher Education:
Revolution can help your school unify your people and technology to provide reliable communication in order to save lives. Contact our Sales team to request a demo or quote:
www.syn-apps.com/contact-us
or by phone at
1-866-664-6071
.