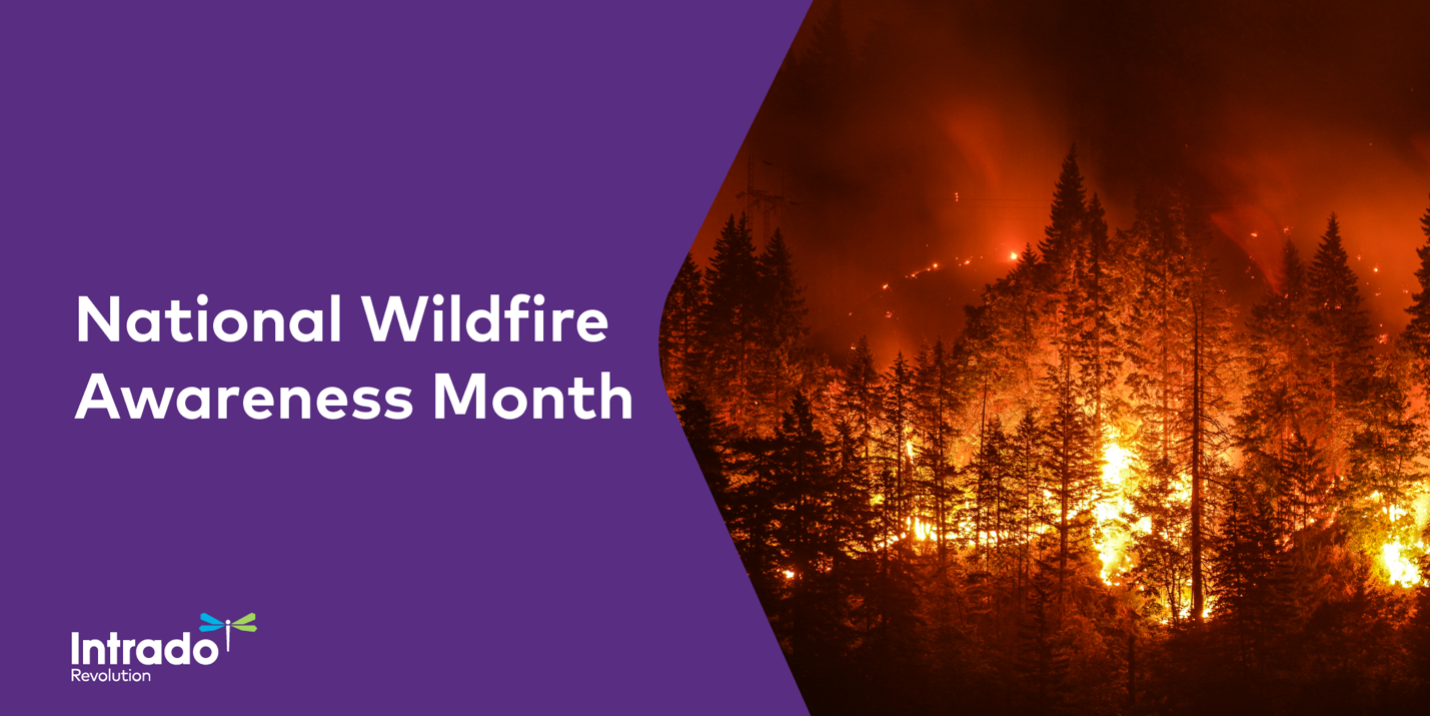 About Wildfire Awareness Month
May
is National Wildfire Awareness Month in the United States. With the weather getting warmer and a record dry season ahead, the risk of wildfires in 2021 increases to businesses and communities. It is crucial to monitor wildfires in order to stay safe and communicate important information to people.
According to
FEMA,
wildfires are unplanned fires that burn in natural areas like forests, grasslands or prairies.These dangerous fires can spread quickly and have the potential to devastate entire communities. Emergency mass notification systems can help businesses prepare for natural disasters like wildfires, by sharing real-time information with personnel to keep their people safe and informed.
In this blog, you'll learn how businesses can stay prepared in the event of a wildfire with mass notification software.
Preparing Your Business for Wildfires
Wildfires
can severely affect your businesses. The natural disaster can cause great devastation if you are unaware of evacuation zones, emergency plans, and warnings/alerts. Keeping your people safe should be the first priority that comes to mind when preparing for a wildfire. Knowing the right steps to take can help save your business and its people.
With mass notification systems such as
Revolution
, you can rapidly communicate and inform each and every person you need to get a hold of. Revolution is an emergency mass notification system that helps rapidly communicate important information with users located within buildings and beyond using communication tools such as mobile push notifications, IP phones, overhead speakers, digital displays, automated phone calls, SMS text alerts, and many more.
Mass Notification Systems and Wildfires
The following features are beneficial tools that Revolution offers to help organizations protect their people and assets during an emergency like a wildfire. Here are examples for how each feature can be used:
• Revolution Mobile/Geofence
–
Revolution Mobile
is an app that provides emergency alerts and mass notification software directly to your recipients' mobile devices. It is available for iOS & Android devices. This technology gives you the ability to alert users wherever they may be located with the option of including audio recording and images to help explain the emergency. Revolution Mobile supports geofencing so you can rest assured that you're sending relevant alerts about the wildfire based on the user's current location. Revolution Mobile can be used to warn internal employees about fire threats as well as procedures that need to be taken if that situation escalates.
• Automated NWS Weather Alerts
– Revolution has a native integration with the National Weather Service (NWS). You can inform users with push notifications containing updates about fires directly from NWS in near real-time. Your notification can also solicit feedback from your recipients with pre-canned acknowledgement options to confirm their safety and well-being. The automation helps organizations monitor fires and determine the next step in order to keep their business and its people safe and informed.
• Response Check-In
– With response check-ins, recipients can acknowledge or respond to your Revolution notifications using a supported device like an IP phone, desktop notification, or mobile alert. You can use response options as a check-in from your end users in emergency situations like a wildfire. For example, your organization could send out an emergency notification that asks employees "Are you safe?" and they can then respond "Yes" or "No, please send for help."
• Collaboration Tool Integration
– Utilizing tools that your personnel routinely use and are already familiar with using is a great way to share pertinent information. You could consider relaying wildfire information through your Slack and Microsoft Teams collaboration channels. Businesses can use Revolution to inform their staff about when the facility will be operating normally again once the wildfire restrictions have lifted.
Revolution is a robust solution that is designed to help keep businesses and their people safe and informed for any event. To learn more, contact Syn-Apps at
www.syn-apps.com/contact-us
or by phone at
1-866-664-6071
.