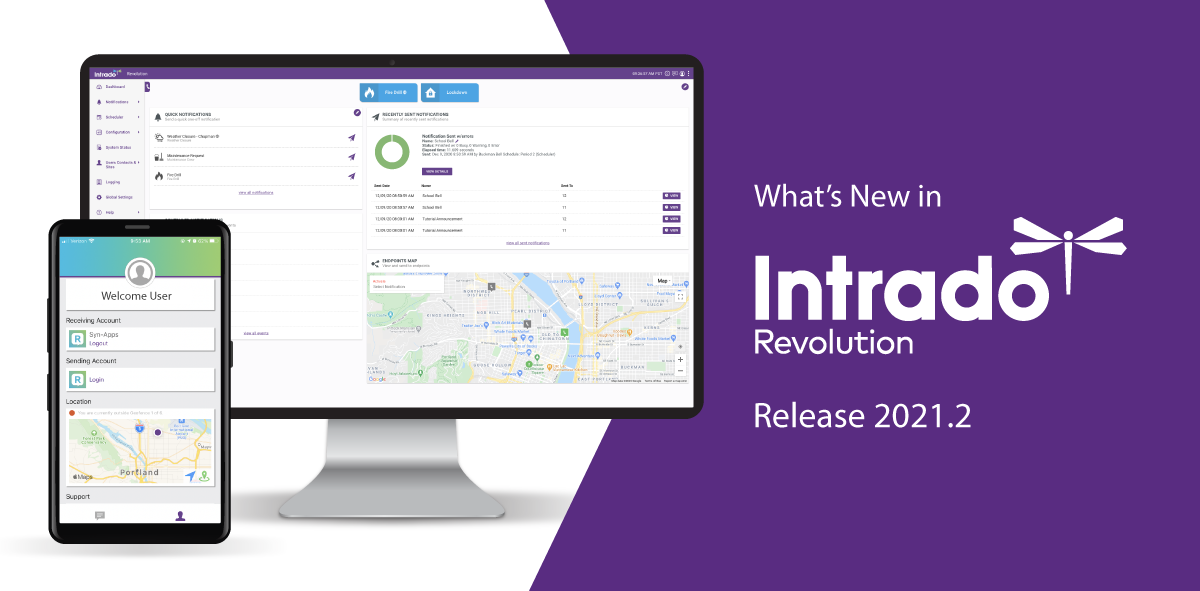 Revolution 2021.2 gives customers access to new and exciting key features and product enhancements. In this blog, we'll cover the new additions that we rolled out this Summer.
Here's a list of what's new in 2021.2:
New Feature! Panic Button and Notification Activation from Desktop Client
The Revolution DNC now supports triggering notifications directly from your desktop computer! This helpful feature can also be configured to support a panic button in the Windows notification tray so that users can quickly alert key people during an emergency.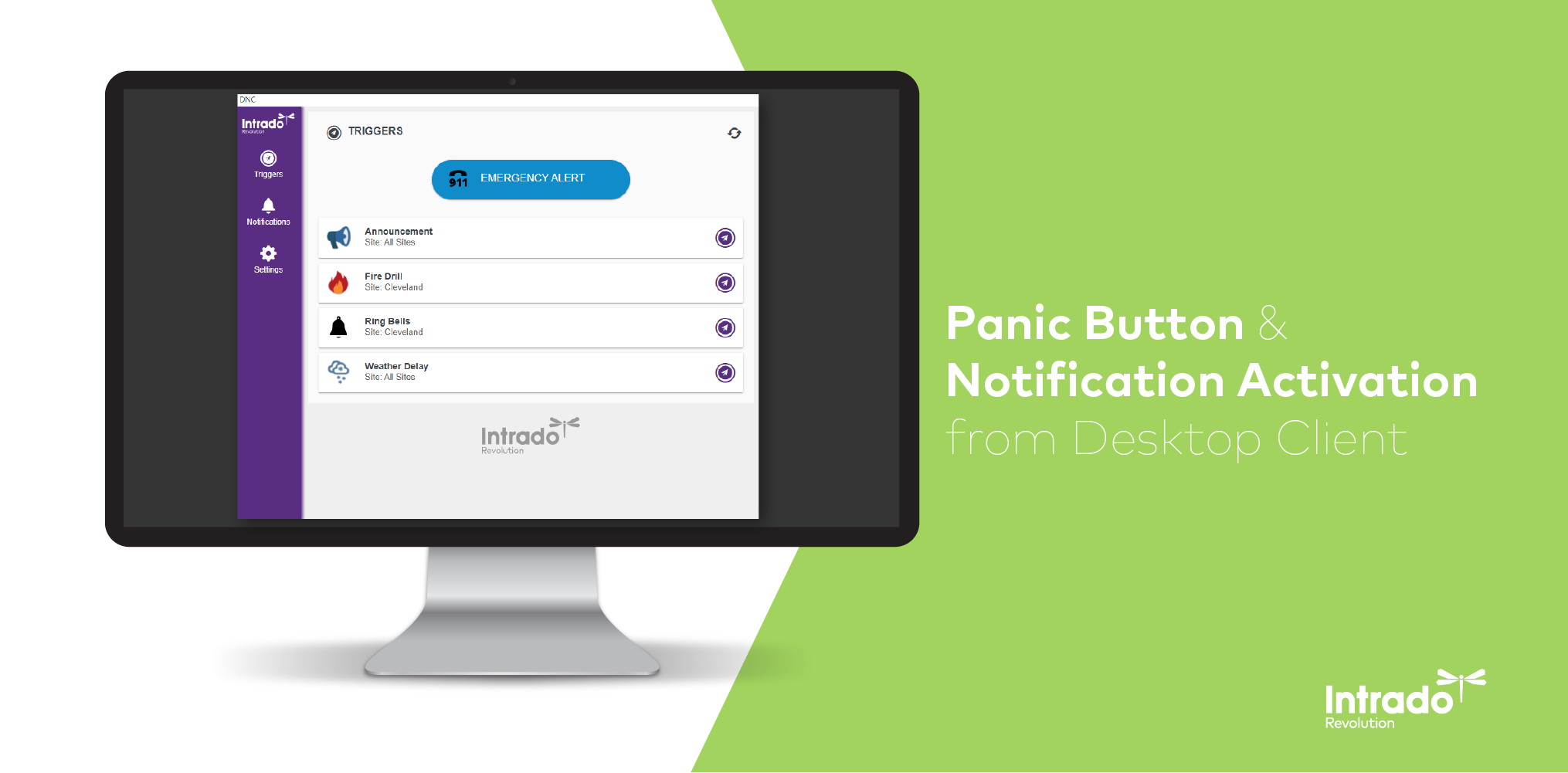 New Feature! Multi-User Support in the Desktop Client
The Revolution DNC also supports sending notifications to multiple concurrent interactive sessions on Windows machines. This means all users are logged into the PC will receive notifications from Revolution, allowing your notifications to reach more people when events occur.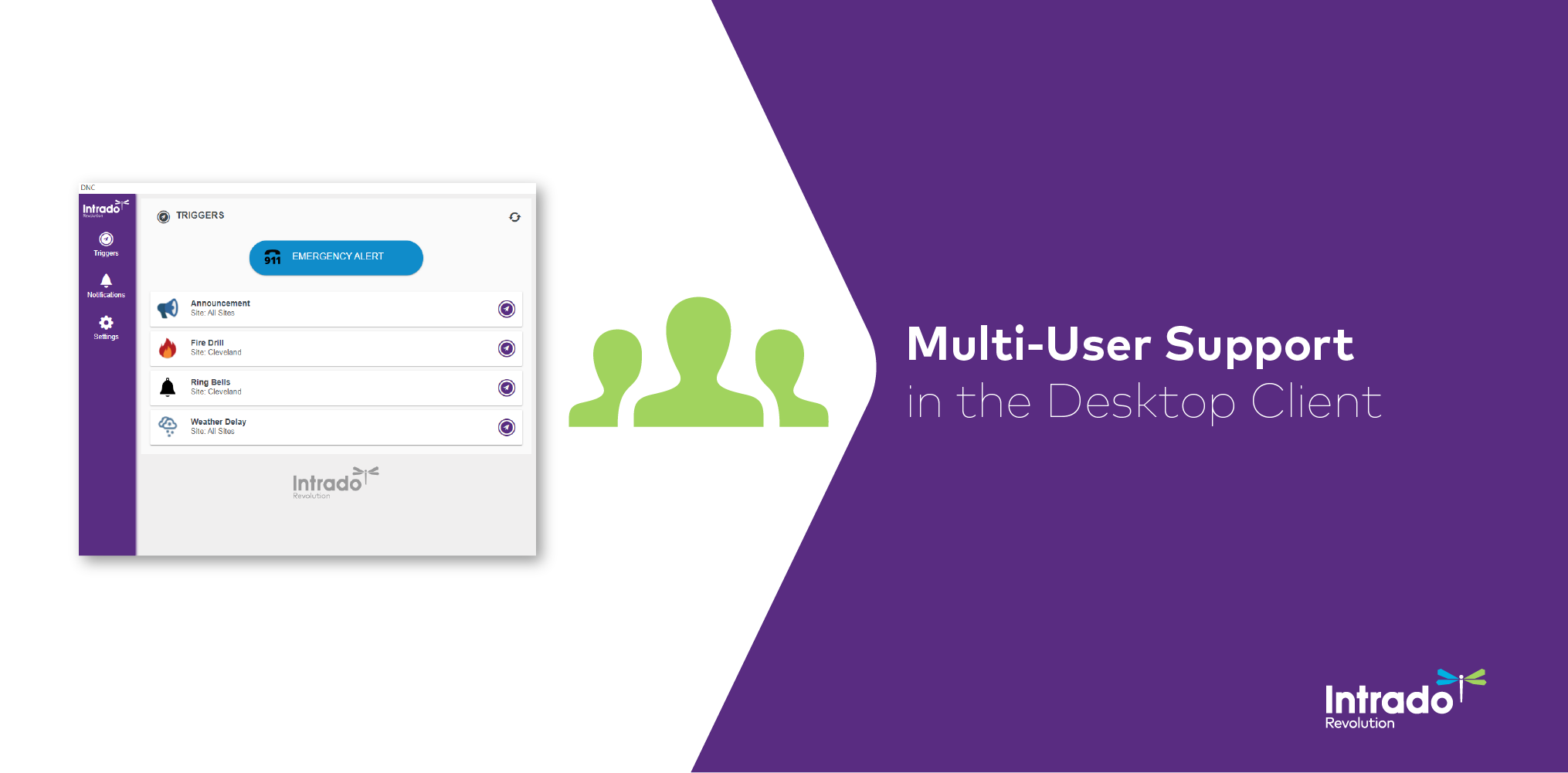 New Feature! Audio Forwarding for Notification Actions
Authorized users can now configure Revolution to forward audio from a notification to subsequent notifications. At the end of a live broadcast, you can forward the audio to another notification, giving authorized personnel a better way to manage the priority and workload of notifications on their server.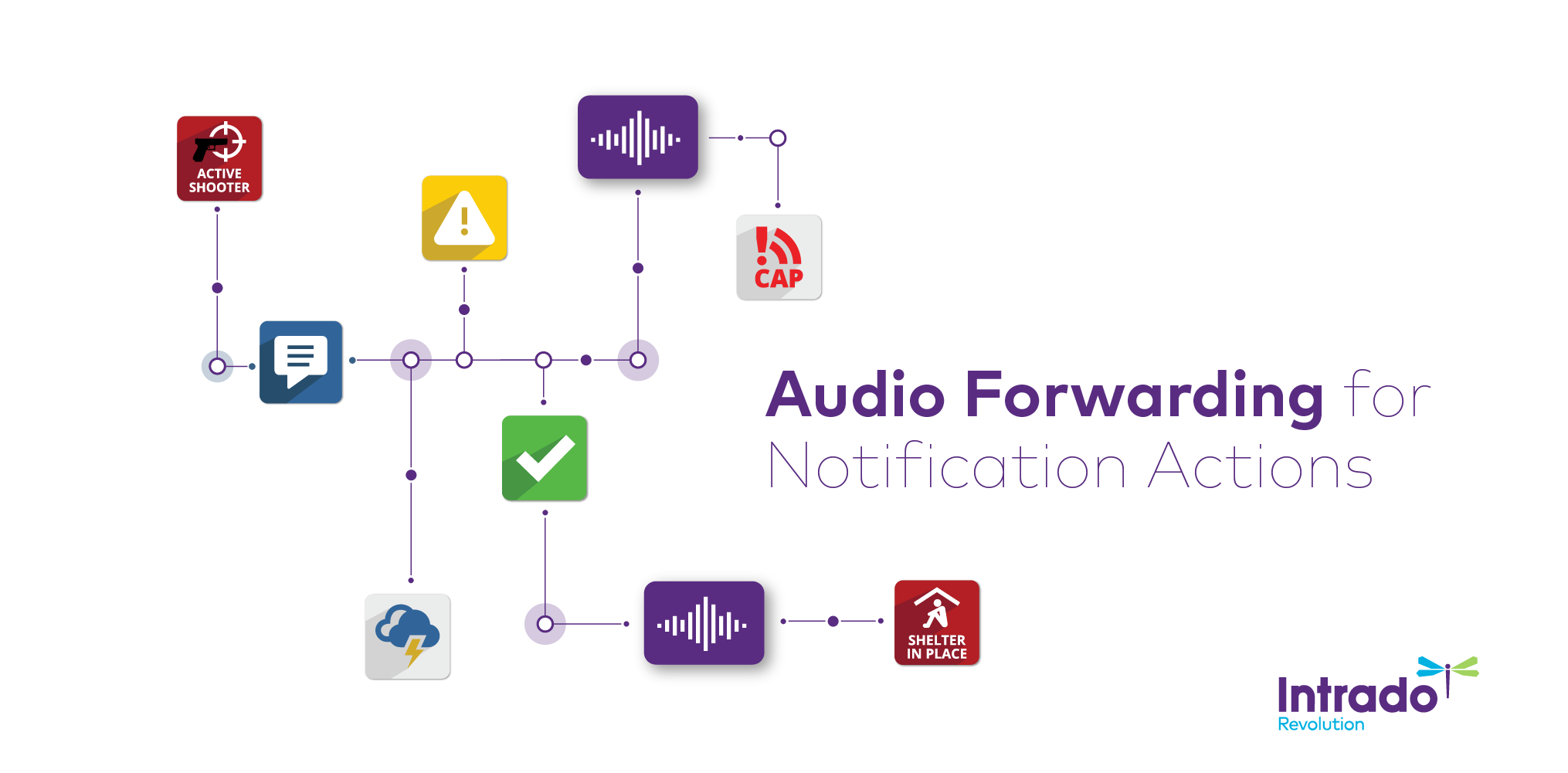 To see a list of all the new features and software enhancements, please visit our
2021.2 Release Notes
page.
Visit our software
release notes
wepage to view our previous releases or contact us to learn how Revolution can help your organization at
www.syn-apps.com/contact-us
.
Visit
www.intrado.com/en/revolution
to learn more about what Intrado Revolution is.