What's New in Revolution 2021.2 Software Release
We thought you might be interested to learn about the new features and functionality now available in the latest release of Revolution!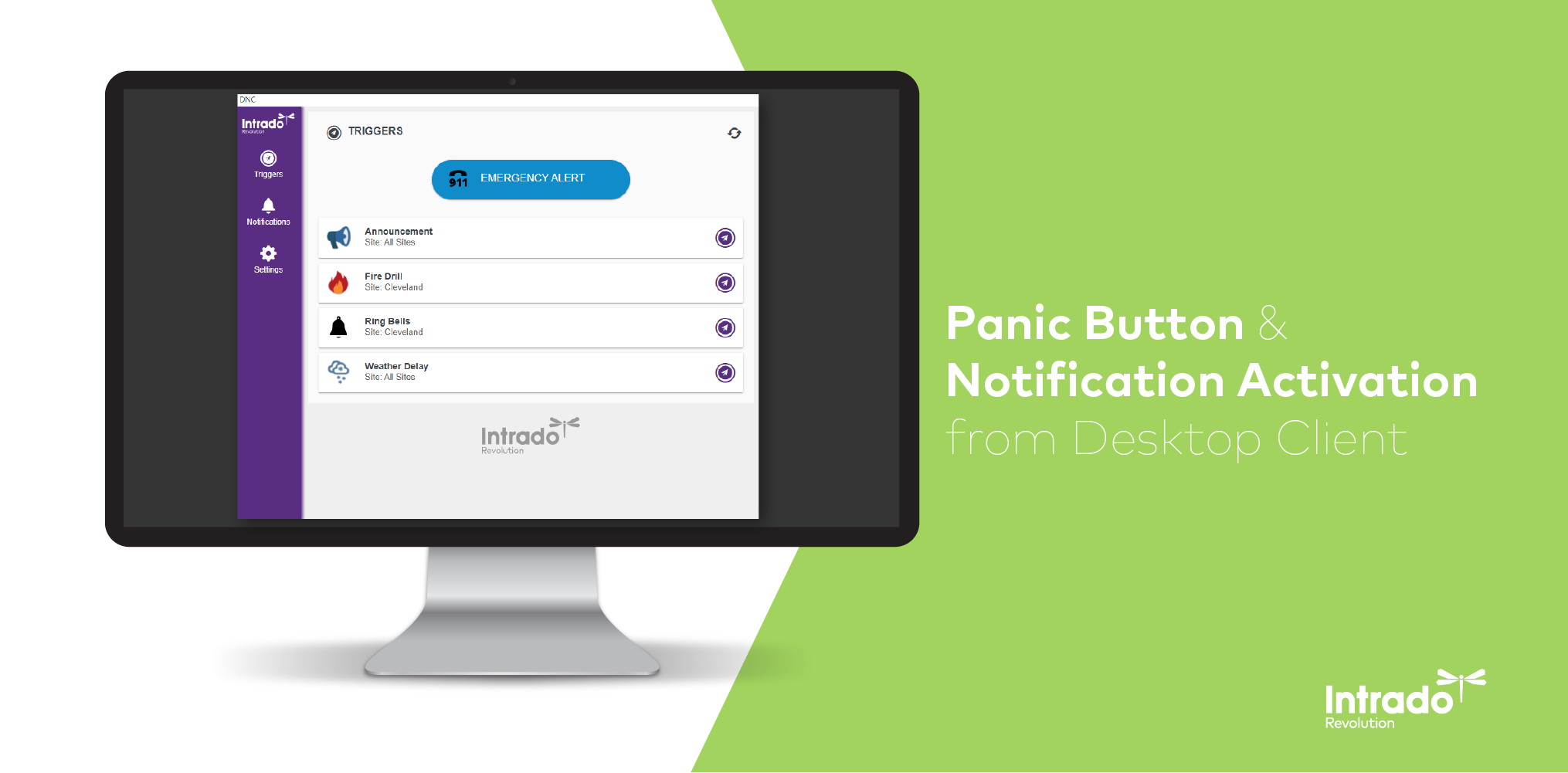 New Feature! Panic Button and Notification Activation from Desktop Client
The Revolution DNC now supports triggering notifications directly from your DNC application! You can also configure the DNC to support a panic button in the Windows notification tray so that users can quickly alert key people during an emergency.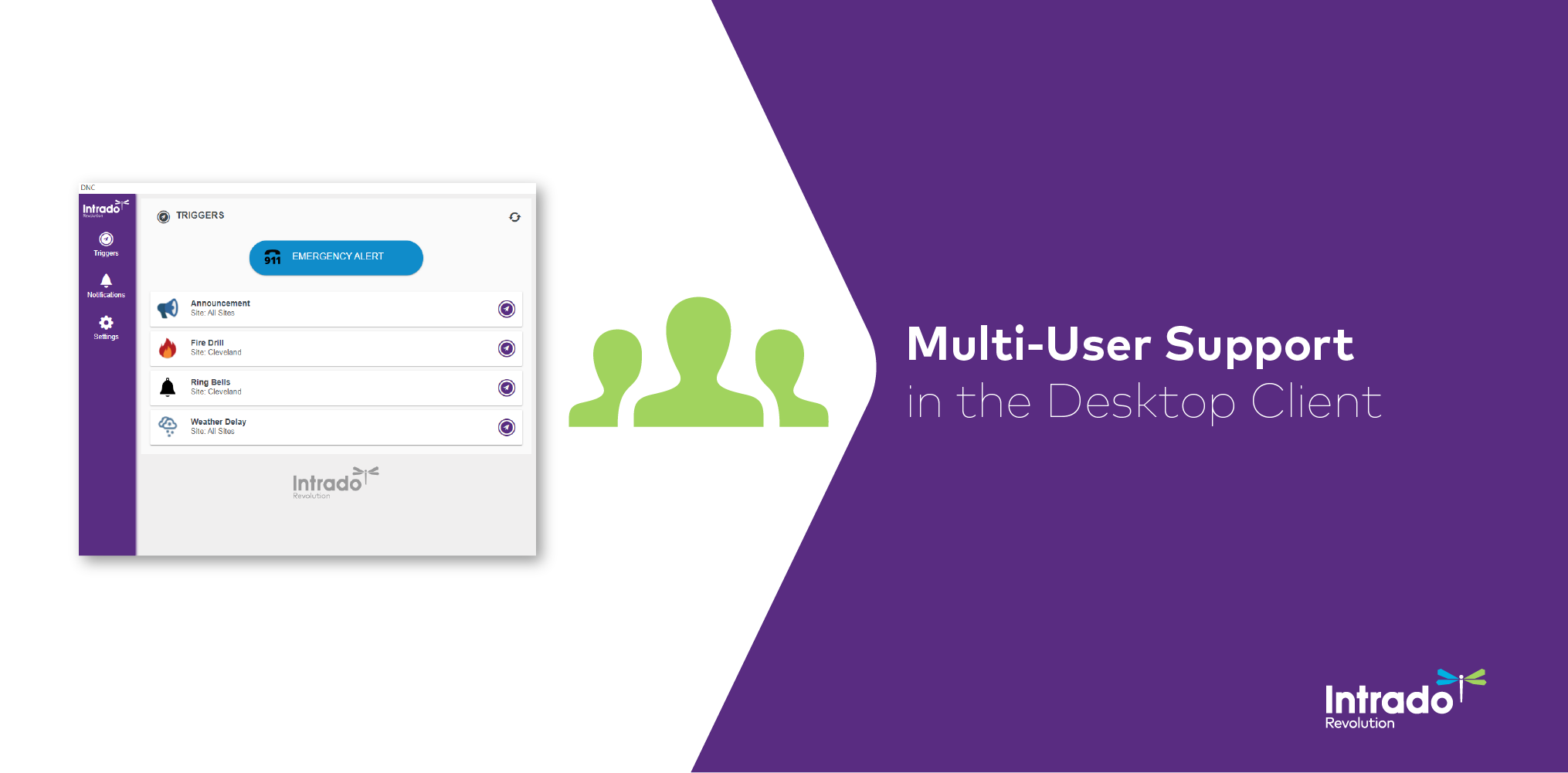 New Feature! Multi-User Support in the Desktop Client
The Revolution DNC now supports sending notifications to multiple, concurrent interactive sessions on Windows machines. This means all users that are logged into the PC will receive notifications from Revolution, allowing your notifications to reach more people when events occur.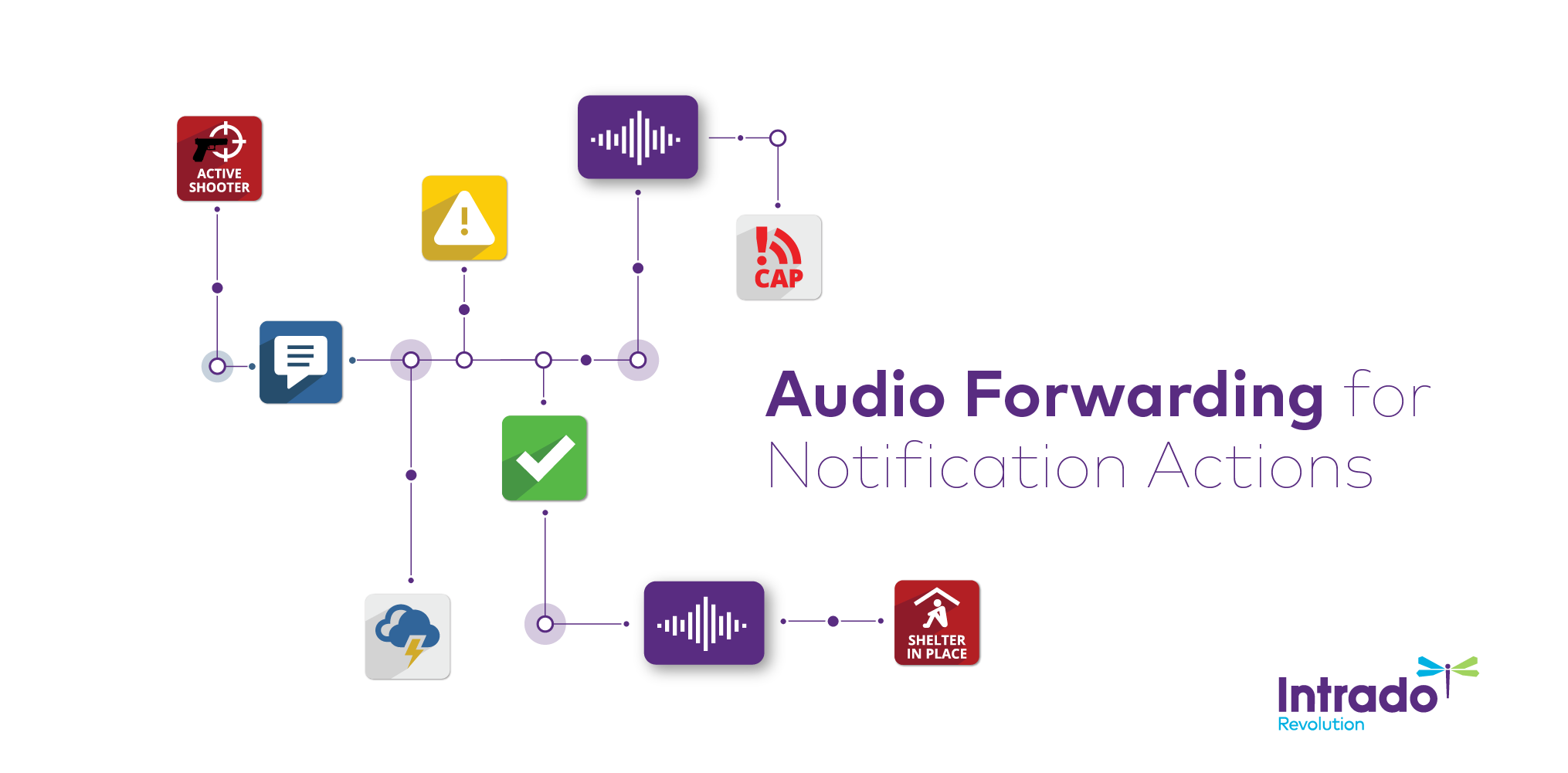 New Feature! Audio Forwarding for Notification Actions
Authorized users can now configure Revolution to forward audio from a notification to subsequent notifications. At the end of a live broadcast, you can forward the audio to another notification, allowing you to manage the priority and workload of notifications on your server.
Noteworthy Highlights
Other highlights from this release include:
Support for Text and Images on Mitel 5300 Series Phones — Configure Mitel 5300 phones to download our application, which allows users to receive notifications. Please note: Images are only supported on select models.
Enhanced SIP Support — Revolution now supports SIP registrations from any active server in a Revolution redundancy cluster which provides you more flexibility when configuring your system. You also can configure the RTP audio ports and range on your Revolution server.
Self-Service Email and Number Validation — When using an email address or phone number supplied by a user, it is important to verify the user is the true owner. You can now configure Revolution to send a verification link or verification code when new email addresses and phone numbers are entered using the self-service portal.
Cross-Server Redundancy Control — You can now view and cancel active notifications from all servers in the cluster. In addition, Revolution is now able to perform notification busy detection for endpoints across the entier cluster.
Customer API Enhancements — The Revolution customer API now supports the creation of phone services for Cisco, Mitel, Avaya and Poly.
Interested in learning more about Revolution? Contact our Sales team!