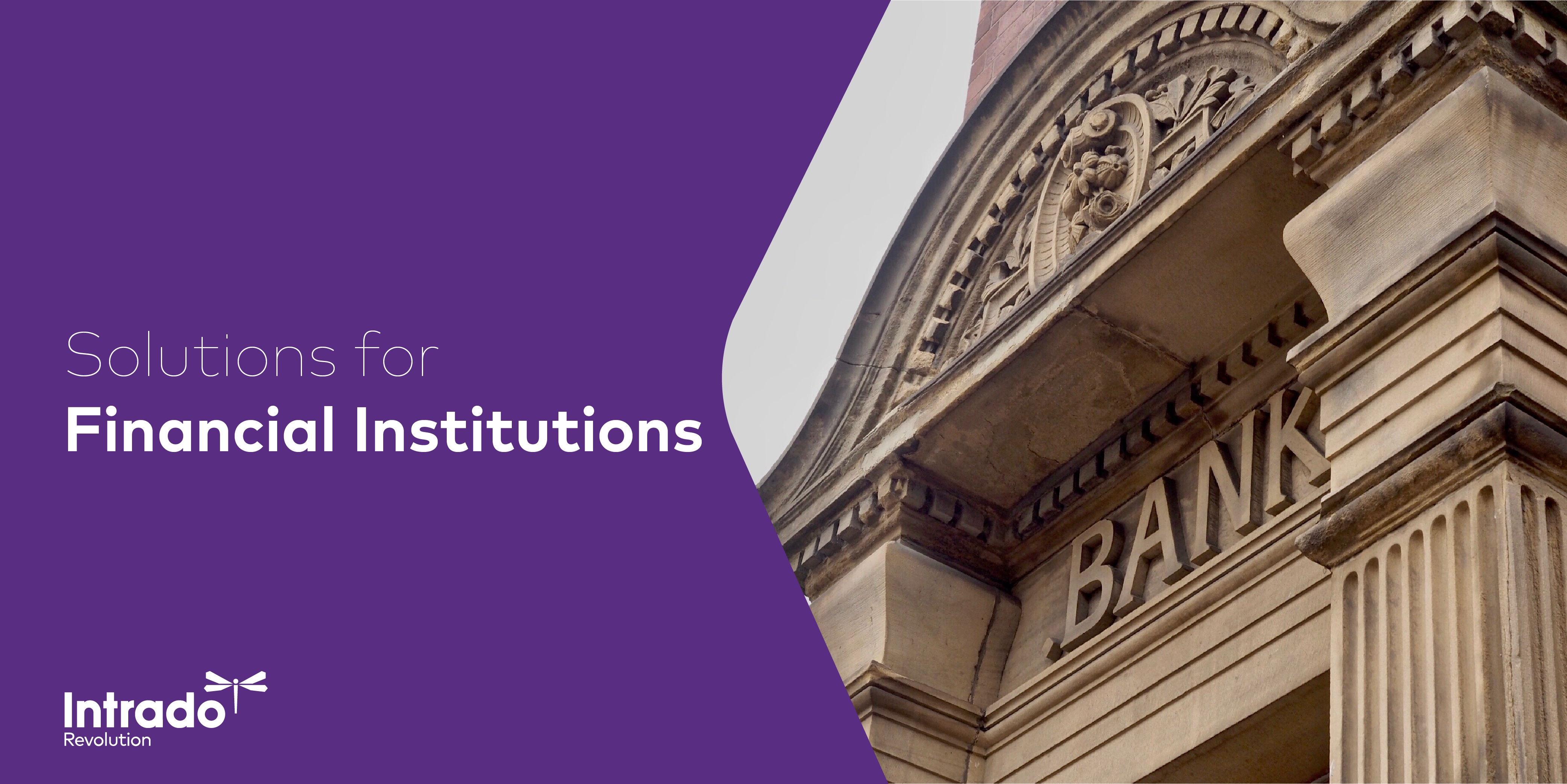 Mass Notification Software for Financial Institutions
Revolution is an emergency mass notification and IP paging software platform that is designed to enhance security and communication processes by providing a unified solution for real-time and automated notifications. The software helps financial organizations enhance phsyical security by seamlessly connecting employees with security personnel and other staff members in times of need.

It also improves day-to-day office communication through intercom paging, advanced alerting, meeting scheduling, and more – all while leveraging your existing network infrastructure. Mass notification software, like Revolution, helps staff stay informed, aware, and safe throughout their work day.

In this blog article, we'll cover a variety of scenarios in which Revolution can help financial institutions such as banks, credit unions, financial planning offices, and mortgage businesses.
Five Ways Your Institution Can Use Mass Notification Software
Revolution can help solve communication challenges to help essential financial workers simplify their communication processes. Customers can integrate Revolution with many IP devices. This helps streamline hardware, software, and cabling costs by leveraging the existing network infrastructure. Revolution can provide trusted communication for a variety of use cases.
Here are some scenarios:
• Emergency Alarm Systems – During an emergency situation inside of a bank, a teller can trigger a panic button that is mounted in a discrete location, such as beneath the teller station or office desk. When the bank employee pushes the button, Revolution can be configured to discretely alert your list of predefined recipients.
• Weather Alerts – Monitor weather events by connecting Revolution with your local National Weather Service feed. Notifications can be sent to decision makers using services like the Revolution Mobile app, SMS texts, and IP desk phones. This allows decision makers to assess the severity and warn employees and clients within the building as necessary (i.e. take shelter in the event of a tornado).
• Paging & Intercom – Revolution also provides a unified solution for overhead paging, which is commonly used in larger office environments. Intercom systems are commonly found in bank drivethru windows and used by customers to communicate with tellers. With Revolution, you can connect a sensor to alert tellers on the main floor when a customer drives up to the window. Connecting Revolution with intercoms makes it simple to leverage existing PA systems for improved communication and customer service.
• Smart Building Detection – Connect smart-building systems to detect and alert improper building entry, motion detected unauthorized presence, theft, fire, and more.
• Dial Monitoring and Fire & Life Safety Alerts – Revolution's Dial Monitoring feature helps MLTS customers stay compliant with Kari's Law by alerting internal personnel when a predetermined number, such as 911, is dialed from a phone on the network. This gives immediate visibility to internal users, such as branch managers and security staff, to respond quickly and assess the situation prior to first responders arriving to the scene. The internal notification can include the extension number that dialed 9-1-1, date, and time the call was placed. These notifications can be sent to IP desk phones, SMS text messages, desktop computers, and more.
Watch this video to see how Revolution is commonly used by financial institutions:
Revolution adds value to financial organizations by providing advanced security, protection, and communication for your employees and customers. Contact Syn-Apps Sales to learn how Revolution can help your organization:
www.syn-apps.com/contact-us
or by phone at
1-866-664-6071
.