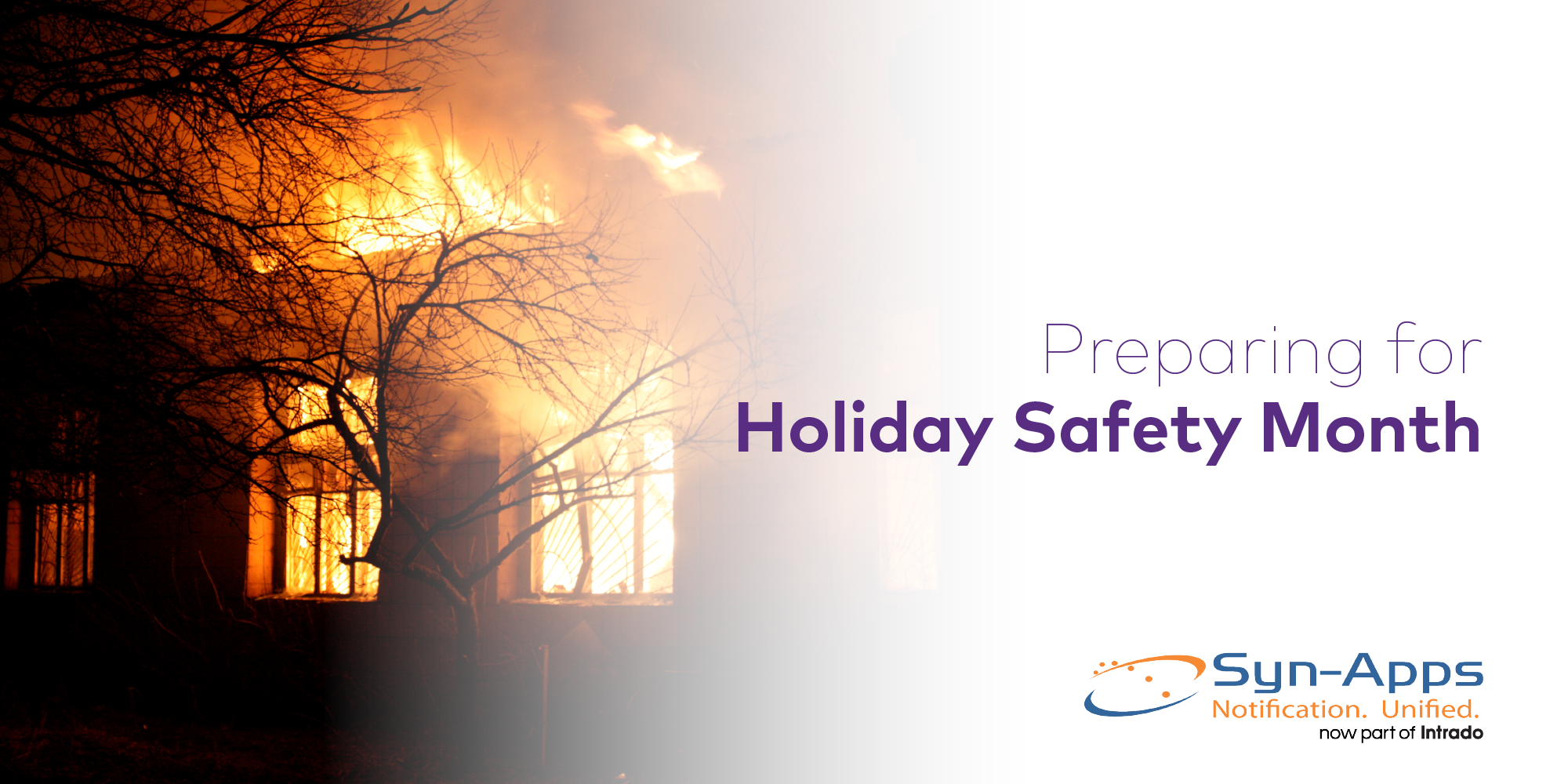 What is Holiday Safety Month?
November is the month of holiday safety in the United States. With the holidays approaching, the risk for accidents and preventable fires increases in workplaces, hotels, and homes.

The U.S. Fire Administration designates November to holiday safety to encourage people, communities, and organizations to own their role in protecting themselves and their surroundings. The USFA also suggests people take proactive steps to prevent a fire or evacuate safely. A building fire can start unexpectedly and it is crucial that you have a plan to make sure there are no fire hazards in sight before leaving a facility. With the help of mass notification systems, people are able to receive different forms of communication through a variety of devices in the event of a fire emergency.

In this blog, we will explain how mass notification systems can integrate with Fire Life / Safety systems to keep your organization prepared and informed this holiday season.
Using Mass Notification for Holiday Safety
Keeping your organization safe from preventable fires requires preparing, planning, education, and the right mass notification tools. Mass notification systems can help keep your people aware and informed when an emergency happens.
Revolution is an emergency mass notification system that connects people, systems, and processes. The software breaks down communication barriers by uniting disparate technology into a centralized platform to help people communicate critical information more efficiently, safely, and reliably. Revolution can integrate with fire alarm systems through contact closures and share detailed information with personnel about the situation via strobes, digital signs, mobile alerts, desktop computers, IP phones, and many more.
Five Mass Notification Features Your Organization Should Use for Fire Safety:
• Visual Alerts – Strobes and digital signs are a useful tool that can visually alert hotel guests and staff of a fire incident. These features can grab attention informing people where to go and what to do during an emergency. This tool can also notify those who are hearing impaired.
• In-Building Paging – Broadcast live, pre-recorded or text-to-speech alerts across overhead speakers, IP phones, desktops, digital signage, and more to quickly inform people located within your school buildings.
• Dial Monitoring – Dial Monitoring helps customers using MTLS systems stay in compliance with Kari's Law by alerting internal personnel when a predetermined number, such as 9-1-1, is dialed from a phone on the network. The notification can include the extension number that dialed 9-1-1, date and time the call was placed, and other detailed information. Notifications can be sent to IP desk phones, SMS text messages, digital signs, desktop computer pop-ups, and more. This is a critical tool that allows personnel to quickly respond to a chaotic situation like a building fire.
• Response Check-In's – Response check-ins allows recipients to acknowledge or respond to your Revolution notifications using a supported device such as an IP phone, desktop notification, or mobile alert. You can use response options as a check-in from your end users in emergency scenarios like a fire. For example, you could send out an emergency notification that asks recipients "Do you need assistance?" (perhaps after a fire) and the recipients can then respond.
• Analog Panic Buttons – Analog panic buttons are commonly deployed in hotels, offices, school dorm hallways, and more. They're are another useful tool that can be used to request assistance or warn people to evacuate because of an emergency. In the example below, you'll see a variety of STI analog buttons that connect with Revolution via contact closure and used to trigger a notification for each particular situation (fire, evacuation, emergency, or lockdown).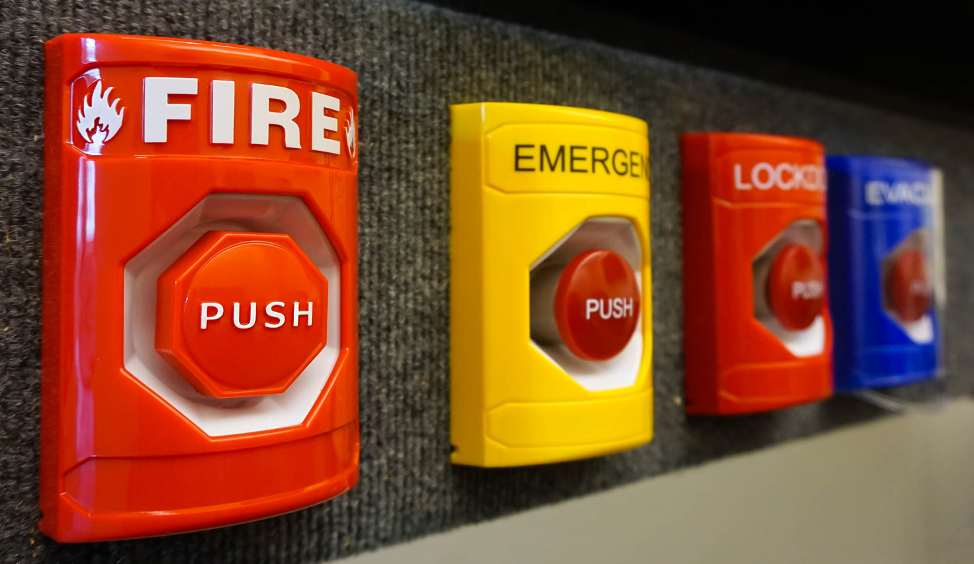 Incorporating the features outlined above in your organization can prevent fire casualties. To learn more about Revolution, contact us at www.syn-apps.com/contact-us or by phone at 1-866-664-6071 For more information about Holiday Safety Month, visit this website www.usfa.fema.gov/prevention/outreach/holiday.html