New Features and Enhancements
New! Polycom Notifier Module
Revolution now supports Polycom IP phones! Customers can send audio*, text, and images** to supported Polycom endpoints!
*requires Polycom group paging **requires HTML-enabled Polycom phones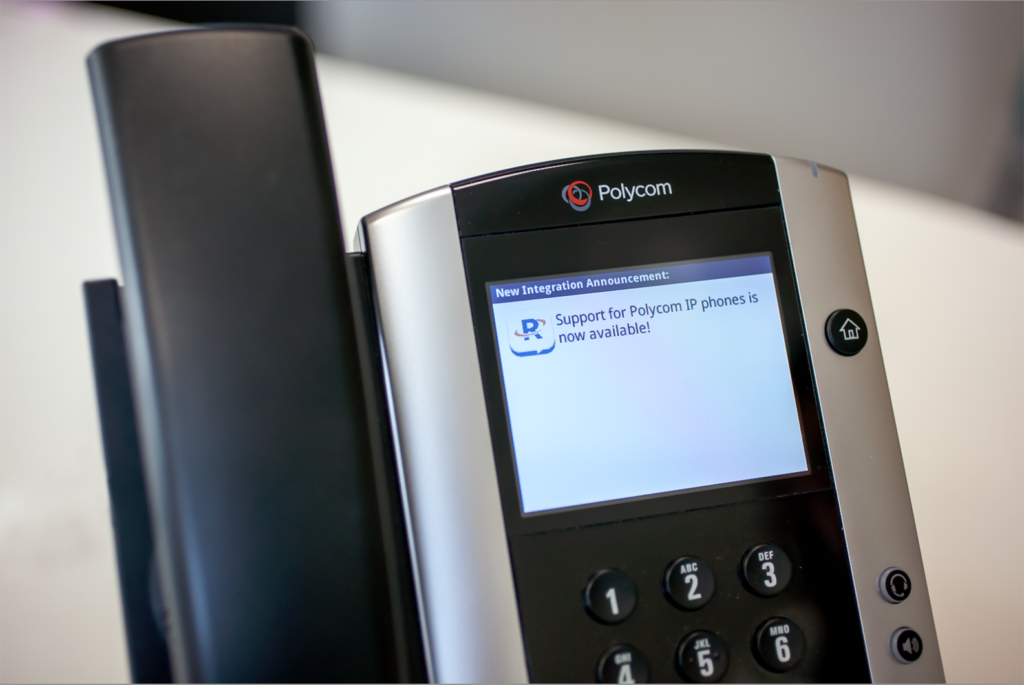 Enhancements to Revolution Mobile 
Send images & record audio messages on-the-fly from your Revolution Mobile Client app! This enhancement is handy when you need to show what's going on or give verbal instructions. PS – Did you know that you can activate alerts from Revolution Mobile
even if you're not connected to your local network
? This means users aren't dependent on VPNs or connectivity to local network wifi to activate notifications from their mobile device.
Revolution Mobile
 is available for 
iOS
&
Android.
Text Support for IP Speaker API
Speakers leveraging Syn-Apps' legacy IP speaker API can now receive text messages sent from Revolution. This is an extension to Revolution's existing functionality, which allows users to broadcast audio to legacy IP speakers.
Noteworthy Highlights
Other highlights from this release include:
Friendly Device Names
— Identify your endpoints with custom, descriptive names. Friendly names make it easier to identify endpoints when assigning them to tags and notifications.
Mitel Connect Sites
— Mitel Connect customers can now filter by Mitel Sites and User Groups when creating Dynamic Tags or searching for Endpoints to assign to notifications.
Not sure how Tags work? 
Watch this video to learn about Revolution's Tag feature: https://youtu.be/FEPzXVZFrLQ
Detailed Contact Status
 — There's now a separate tab on the
Sent Notification 
details page for Contacts so you can see which contacts were recipients and the communication methods used.
Creating Triggers On-the-Fly 
— Creating a notification but the Trigger you want isn't there? Users can now create Triggers on-the-fly while creating notifications! Simply determine
how
you want your notification to be triggered — via Revolution Mobile App, Scheduled Events, SIP Lines, IP Devices, etc. — and then select "new" from the Trigger drop-down list!  
Unfamiliar with Triggers? 
Watch this video
to learn more! https://youtu.be/pE6IOnv7eU8
First Look
The 2017.3.0 release offers customers a first look at new features — now available — with plans to expand functionality in the near future!
Multi-Sites for Users
 — We've laid the groundwork for creating individual sites, allowing Revolution Admins to restrict user access to notifications associated to specific sites or grant full access to all sites.
User Confirmation
 — We've also started work on a feature that allows recipients to respond to notifications. The 2017.3.0 release allows users to confirm receipt of notifications using soft-keys on their Avaya, Cisco, or Mitel IP phones!
Learn more by visiting
https://www.syn-apps.com/products/Revolution-Notification-Platform