What's New in Revolution 2020.4 Software Release
We thought you might be interested to learn about the new features and functionality now available in the latest release of Revolution!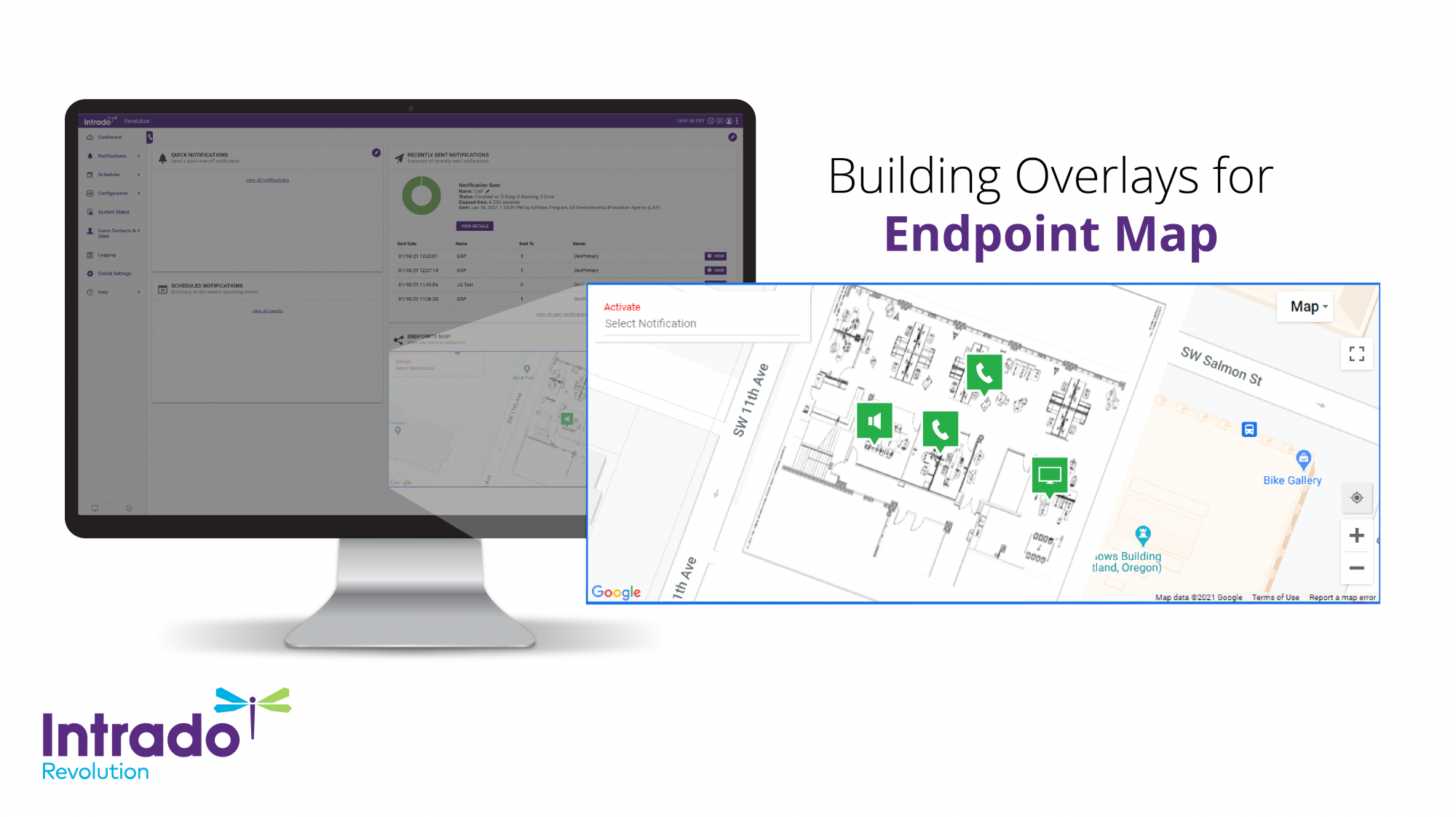 Feature Enhancement! Building Overlays for Endpoint Maps
You can upload custom floor plans and match them to your location. This allows you to see and place your endpoints more accurately making it easier for your team to respond in an emergency.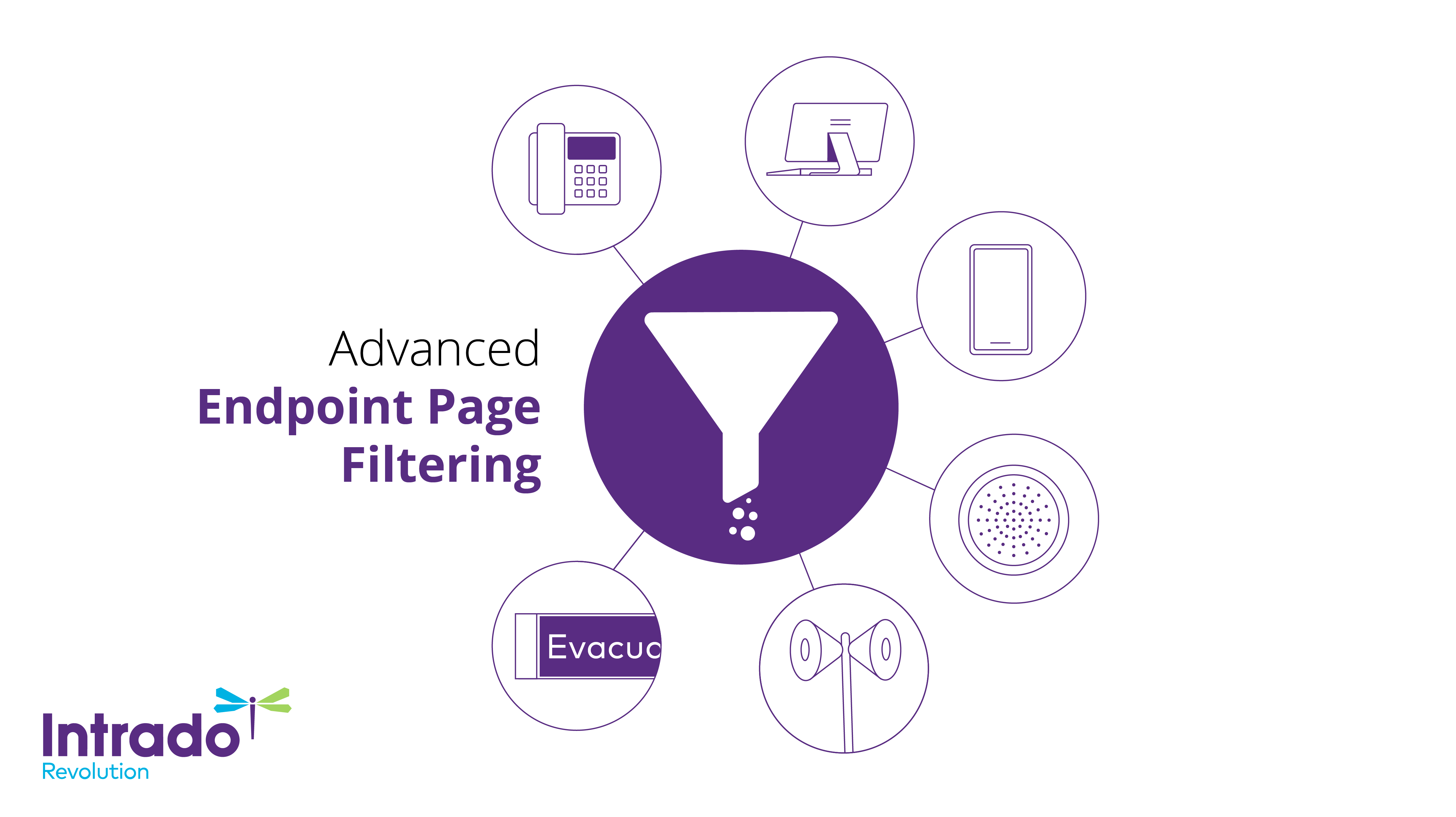 Feature Enhancement! Advanced Endpoint Filtering
You can now use multiple criteria to filter your endpoints when searching on the endpoint page. For example, you can filter to find endpoints that have an Inactive status AND running on subnet 192.168.10.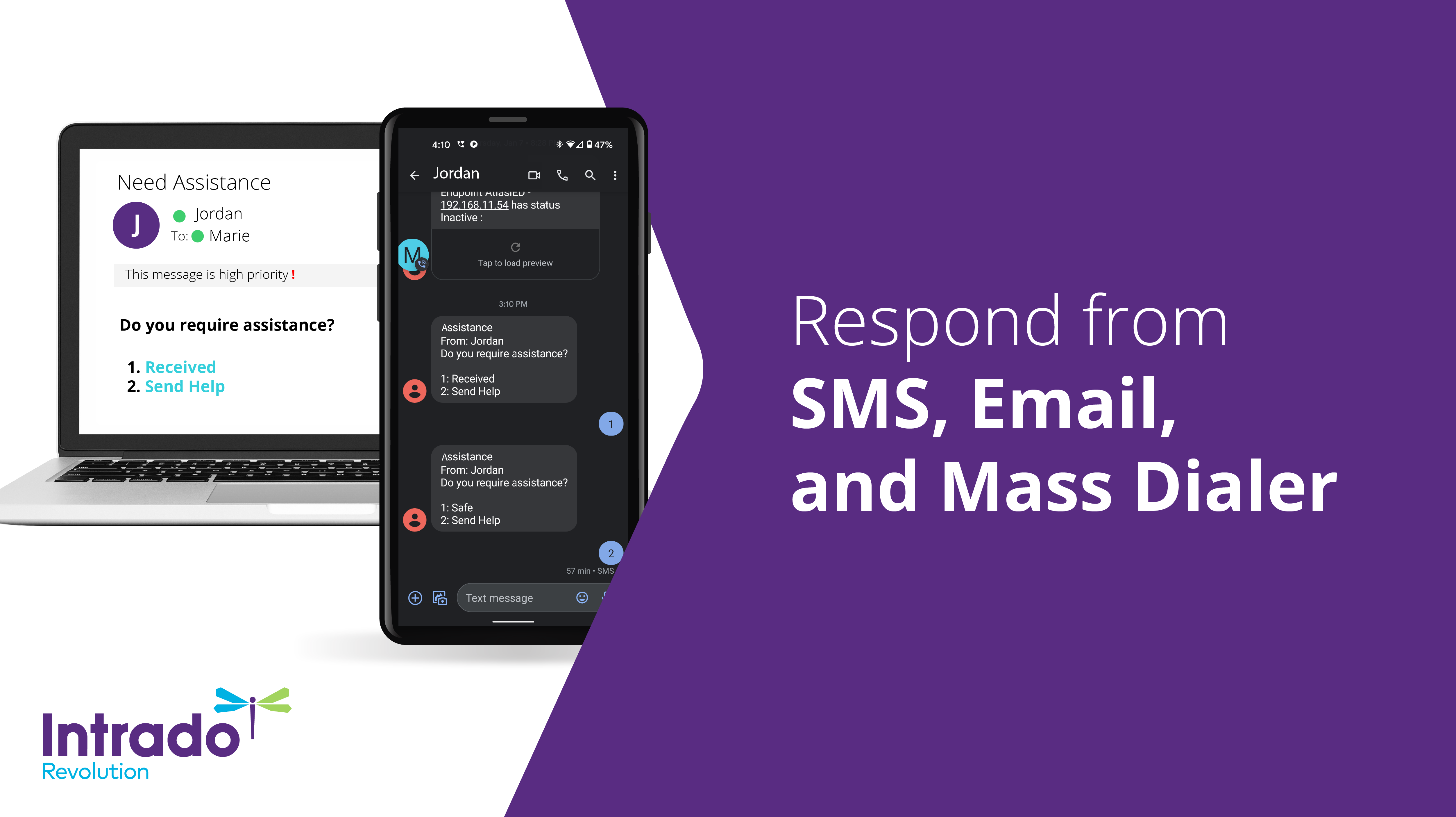 New Feature! Request Responses from SMS, Email and Mass Dialer Notifications
When sending notifications via SMS, email or mass dialer, you can now receive responses. You can send out a health or safety check such as "Are you well?" and receive response options such as "I am well" or "I am unwell" on more types of endpoints, which allows you to reach more people with two-way communication.
Noteworthy Highlights
Other highlights from the 2020.4 release include:
See When Updates Are Available for Revolution — You will now see an indicator in the Revolution message center when major updates are available.
Import Endpoint Data by Destination Code — You can now import custom names and location by matching the destination code, (this is in addition to IP Address or URN). This allows you to pull in location information from other systems for use within Revolution.
Location Information for Webhooks — You can now send location information from Revolution notifications to webhooks. This allows you more options when setting up integrations with external systems. External systems can know the exact location of the person triggering an urgent alert, which will allow responders to help more quickly.
Set a Default Location for Sites — You can now set a default location for each configured site. Please note: Revolution will use the Site location information for an endpoint in that site if there is not a specific location set for that endpoint.
Desktop Client Notifications from the Login Screen — You can now receive important Revolution notifications on Windows PCs that are not currently logged in, allowing you to reach more people with your urgent alerts.
Interested in learning more about Revolution? Contact Syn-Apps Sales!