What's New in Revolution 2019.1
Status Activator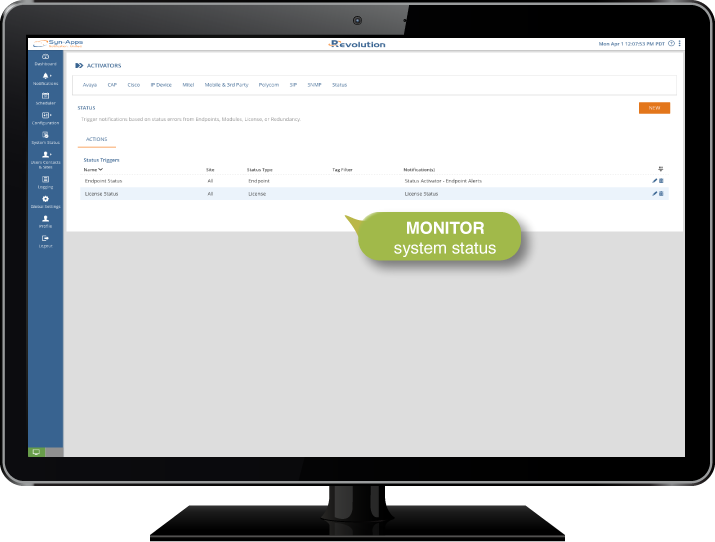 Customers can now monitor system status by triggering a notification using Revolution's new Status Activator! This allows you to alert personnel when service interruptions occur, your Revolution license is close to capacity or due to expire soon, as well as get alerts when the system recognizes endpoint inactivity.
Support for Chromebook & Chromeboxes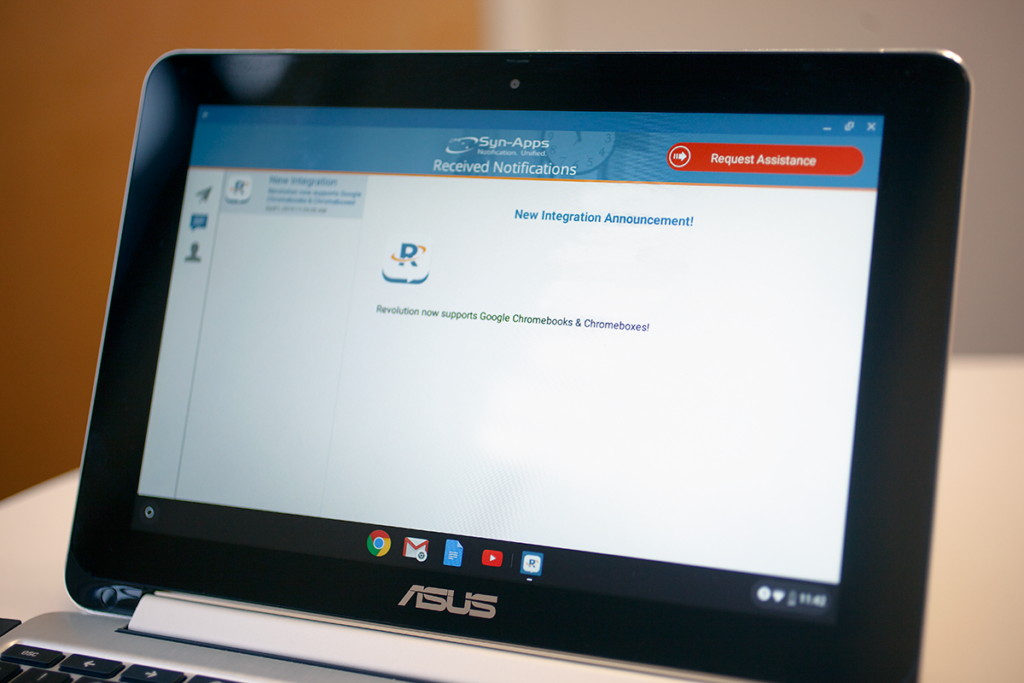 Send notifications directly to your Chromebooks* and Chromeboxes* users using the Revolution Mobile Android app. Chromebook users can even receive alerts when they're located off-premise! Contact Syn-Apps Sales for a quote to license  your supported Google devices.
*Device must have access to the Google Play Store.
Third-Party Application Triggers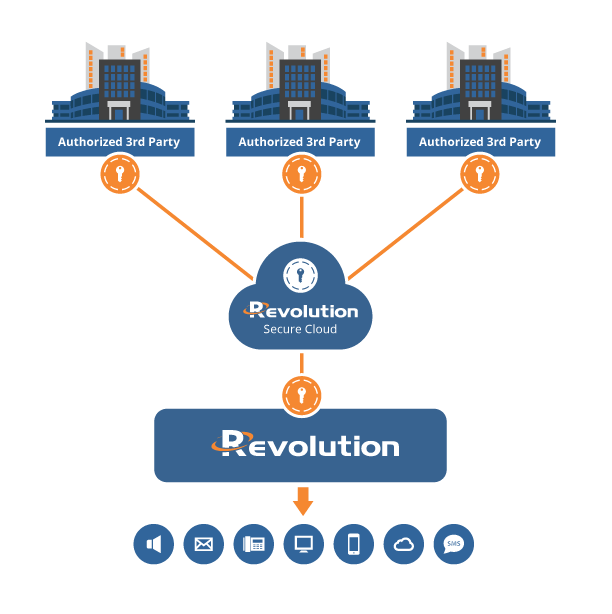 Customers can now connect software applications from Syn-Apps supported third-party vendors to their on-premise Revolution server through our new secure cloud platform. This gives customers complete control over which third-party systems are allowed to securely activate Revolution notifications. Contact Syn-Apps Sales for details.
Noteworthy Highlights
Other highlights from the 2019.1 release include:

IP Device Enhancements – IP speakers now allow users to set a maximum, minimum and default volume for each speaker allowing customers to tune their speaker volumes to the environment they're located in. We have also added the ability to customize text scrolling speed for devices that support text scrolling. 
Backup and Restore Utility Tool – A backup and restore tool is now available to make migrating servers easier. Refer to the Revolution User Guide for details. 
SNMP Trap Activator – You can now trigger notifications in Revolution based on receiving an SNMP trap from external hardware. Simple Network Management Protocol (SNMP) is an internet-standard protocol for managing devices on IP networks. Devices that typically support SNMP include routers, switches, servers, workstations, printers, modem racks, and more. 
Tagging Enhancements – We've added an additional tag column to distinguish standard tags versus dynamic tags.  
Mute Two-Way Notifications – Users now have the option to initially mute two-way notifications for privacy. 
Custom Login Message – Users now have the option to create a custom login message.