What's New in Revolution 2020.1
We thought you might be interested to learn about the new features and functionality now available in the latest release of Revolution!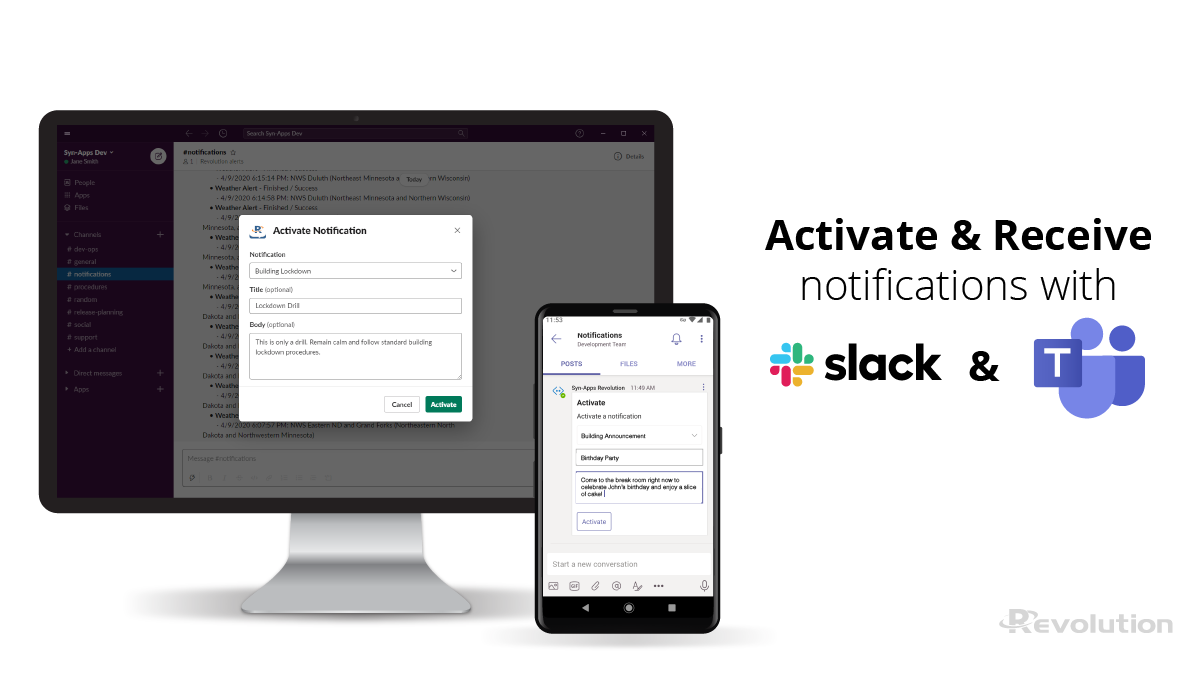 Slack and Microsoft Teams Collaboration Tool Integration
Customers can now initiate and receive Revolution notifications using Slack and Microsoft Teams!
When a Revolution notification is sent to a Slack or Teams channel, the members will receive details about the situation taking place and can discuss the incident directly within the channel. Users also have the option to activate another Revolution notification directly from within the channel.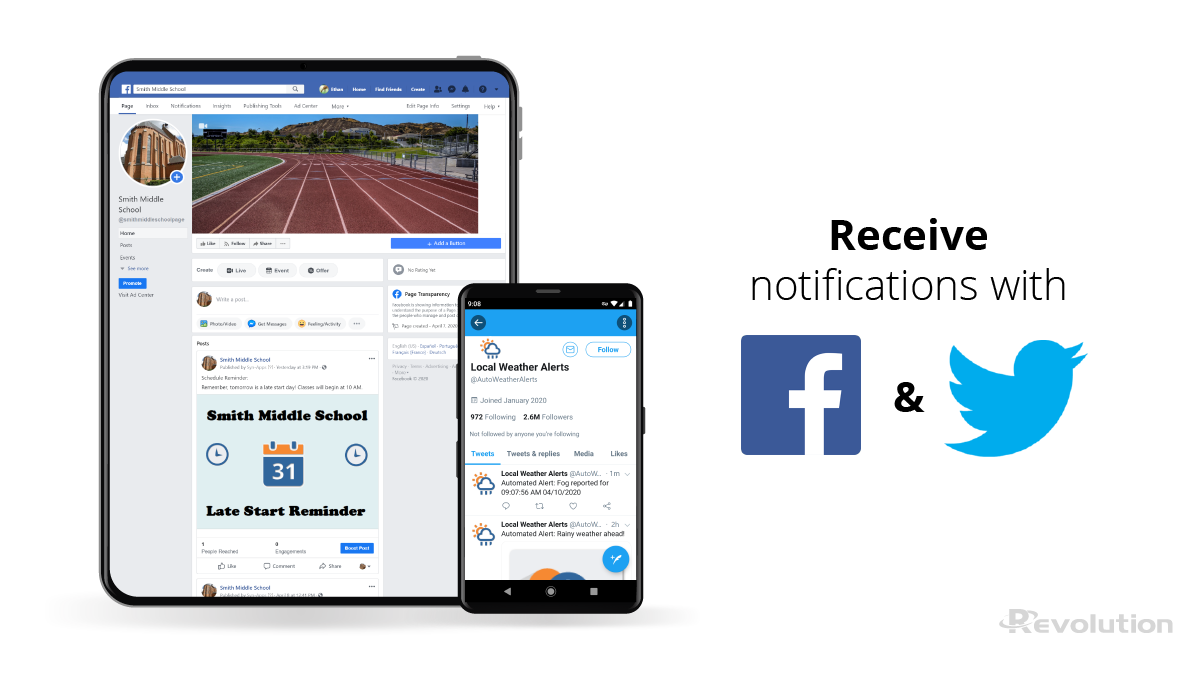 Social Media Integration
Customers can now share information with their Facebook and Twitter followers using Revolution's Social Media integration tool. This is helpful to share critical information such as weather closures, schedule changes, updated bus routes and more!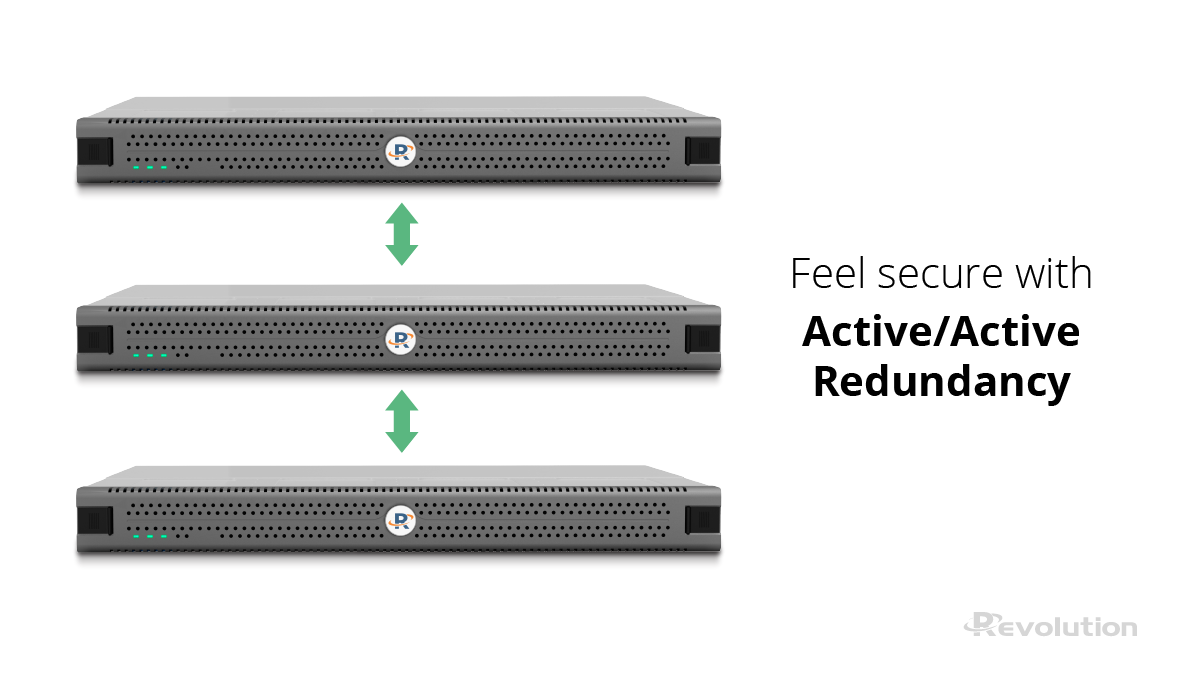 Active / Active Redundancy
We're excited to roll-out enhancements to Revolution's High Availability** feature by offering Active / Active redundancy. This is particularly helpful for large customers that need to send notifications to thousands of endpoints simultaneously because it allows multiple servers to work together as a single notification platform. Admins can set up a cluster of Revolution servers to deliver advanced load balancing and fault tolerance by sharing message delivery and notification responsibilities.
Admins have full control over which server will activate notifications during normal operations and failover.
**High Availability is an optional feature that requires an additional license. Contact Syn-Apps Sales for details.
Noteworthy Highlights
Other highlights from the 2020.1 release include:
Revolution Offline Mode – For customers who don't have internet access, there is now a Global Setting in Revolution to disable attempts to connect to the Syn-Apps cloud servers. Please note that mobile, SMS, and Twilio mass dialer are not available in this mode.
Support for MiVoice Connect Jack Numbers– Many customers use phone jack numbers in MiVoice Connect for location information. Revolution now allows this information to be sent in a notification. Customers can use this field to help comply with Kari's Law when setting up Dial Monitoring notifications to monitor 911 calls.
Dashboard Enhancements to Quick Notifications Section — You asked, we listened! Customers are no longer limited to five Quick Notifications on their Dashboard. You can create as many Quick Notifications as you'd like!
Interested in learning more about Revolution? Contact Syn-Apps Sales!